ORANGE WALK TOWN, Mon. Nov. 23, 2015–A Guatemalan businesswoman who was arraigned in the Orange Walk Magistrate's Court this afternoon on Immigration offences remains in police custody in Orange Walk Town, pending further charges in court on Tuesday on two counts of trafficking in persons after police—who had been tipped off on a report of sex trafficking—raided a bar in that municipality on Saturday afternoon, November 21.
The woman said that she and her mother were brought to Belize on the pretense that they were to be employed in a fast food place

Immigration authorities have confirmed that Rosa Anita Garcia Julian, 33, was charged in the Orange Walk Magistrate's Court today, where she was slapped with two charges: failure to comply with conditions of a visitor's permit, to which she pleaded guilty for not undergoing a monthly renewal of her permit; and failure to comply with conditions subject to which a permit has been granted, to which she pleaded not guilty in relation to allegations that she had been illegally engaged in employment here in Belize.
Judgment should be handed down when Garcia reappears in court tomorrow.
Ordinarily, she would have been fined and deported to Guatemala; however, the allegations of human trafficking mean she will likely have to be kept in Belize until that case concludes.
Our information is that the matter has also been referred to Interpol, and officials from the Ministry of Human Development as well as the US Embassy are assisting with the case.
We understand that Garcia's visitor's permit expired on October 24, 2015, and she had not renewed it, as required by law. Amandala has learned that Garcia's current Guatemalan passport, which was issued in 2012, shows that she had been visiting Belize for years. However, a preliminary search of the records indicates that this is the first time she has been accused of immigration offences.
An official source told us that one of the Guatemalan women complained to a patron of Dominguez Bar, who then tipped off the police. When police got wind of the news on Saturday, they moved in and detained Garcia.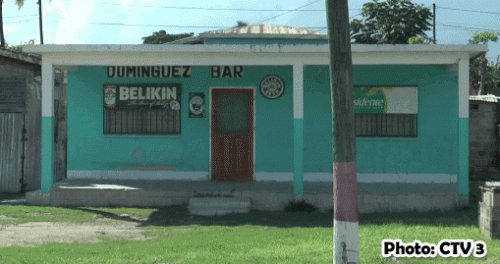 In a report released to the media today, the Police Department said that acting upon information received, the Orange Walk Police Quick Response Team visited Dominguez Bar, located at Otro Benque Road, Orange Walk Town, at noon on Saturday, November 21, 2015, and found the bar's owner, Rosa Anita Garcia, a Guatemalan national and resident of Otro Benque Road, along with Garcia's son, 10; a 27-year-old Guatemalan domestic of Poptún, Guatemala; and her mother, 48, another Guatemalan domestic of Poptún.
According to police, the younger woman told them that on November 12, 2015, Garcia brought her and her mother to Belize under the pretense that they were going to be employed in at a fast food joint.
Police said, though, that the complainant has alleged that "since she arrived in the country, she was taken to Dominguez Bar …where she sells beer and drinks [to] clients."
Police said that the Guatemalan woman furthermore alleged that "…on two occasions, she was forced by Rosa to have sex with strangers and the only reason she did it was because Rosa threatened to kill her two children who are in Guatemala—and her mother."
According to police, the woman claims that, "…she has not received a cent from Rosa from the time she arrived in Belize, [and] she further reports that Rosa kept her and her mother locked up in the place."
We understand that the two Guatemalan women rescued after the raid are now being care for by the anti-trafficking council in Belize.
Earlier this year, Belize received the lowest ranking on the trafficking in persons scale released annually by the US Department of State. The Trafficking in Persons (TIP) Report, July 2015, published by the US Department of State, said that Belize is a source, transit, and destination country for men, women, and children subjected to sex trafficking and forced labor.
According to the report, "Foreign men, women, and children—particularly from Central America, Mexico, and Asia—migrate voluntarily to Belize in search of work; some may fall victim to forced labor in restaurants, shops, agriculture, and fishing. Traffickers often recruit through false promises of relatively high-paying jobs and subsequently subject victims to forced labor or sex trafficking."
The report adds that, "Trafficking-related complicity by government officials, including allegations of involvement of high-level officials, remains a problem."
The report says that "…perpetrators involved in recruiting, harboring, enticing, transporting, providing, obtaining, or maintaining a person for [compelled labor or commercial sex acts through the use of force, fraud, or coercion] are guilty of the sex trafficking of an adult."
Amandala tried to get comment from the CEO of the Ministry of Human Development, Judith Alpuche; but we were told that she was unavailable for comment.
SEE STORY: Belize hits rock-bottom on TIP scale
BELIZE CITY, Mon. July 27, 2015–Belize has received its worst ranking since 2006 in the Trafficking in Persons (TIP) report published by the US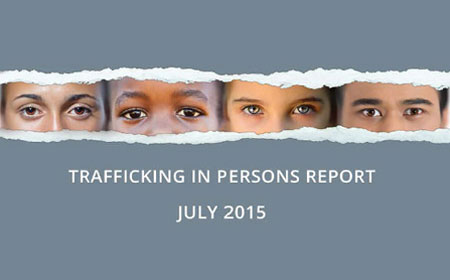 State Department – a tier 3 classification which could trigger sanctions against […]