BELIZE CITY, Tues. Jan. 20, 2015–The two brothers being escorted from the police holding cell at the Magistrate's Court made no attempt to hide their faces from court reporters' cameras, as police ushered them into the courtroom of Chief Magistrate Ann Marie Smith.
"Listen to the charge," Smith told Orlando Staine, 38, and his older brother, Phil Staine, 41. In less than one minute, Smith had read a charge of murder to the brothers, who indicated that they understood the charge.
Police had charged the Staine brothers with the Saturday, January 17, murder of Denver Villafranco, 23.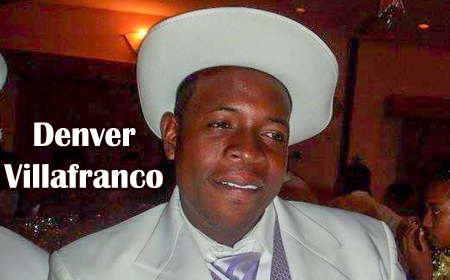 No plea was required of them, and they were remanded until February 25.
On Saturday, January 17, around 7:20 p.m., police visited the Karl Heusner Memorial Hospital Emergency Room, where they observed Denver Villafranco, a Belize Defence Force volunteer and resident of 105 Police Street, "lying motionless" and suffering from stab wounds to the right side of the abdomen.
Police reported that their initial investigation revealed that around 7:00 p.m. Villafranco was walking on Complex Avenue and heading in the direction of Mahogany Street, when he was approached by three men.
Initial reports were that it was four men who attacked Villafranco, but police later said it was three men who attacked him with a knife and a crowbar, inflicting the injuries to his abdomen with the knife, which proved fatal. Villafranco died about 10 minutes after he was transported to the hospital.
Police said that they recovered a knife with a black handle from the scene. It measured approximately 4 inches in length.
Related Articles
Share
About Author
(0) Readers Comments