Between Eagles of Cayo and Comida Asiatica of Chetumal
SANTA ELENA TOWN, CAYO, Wed. Mar. 1, 2017 –The basketball exchange between Eagles U-20 Basketball Club of Santa Elena Town, Cayo District and Comida Asiatica of Chetumal saw four games played on Saturday, February 25, starting at 6:30 p.m. at the Nu Arch Basketball Stadium in Chetumal, Quintana Roo.
In the first game, Fenix Female Team defeated Eagles U-20 Females, 34-9; and in the second game, Aubrey Eagles U-15 Male Team of Belmopan defeated Huracana of Chetumal, 45-34. In the third game, Itch of Chetumal defeated Venus Hotel Eagles U-20 Male Team, 39-32. And in the final game of the night, Atla Eagles U-23 Male Team defeated Comida Asiatica of Chetumal by the score of 55-35. Top scorer for Atla Eagles U-23 was Justi Ford with 39 points; and for Asiatica, Rose Hide with 23 points.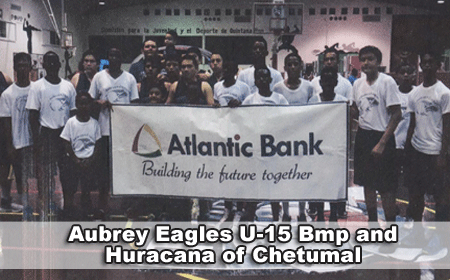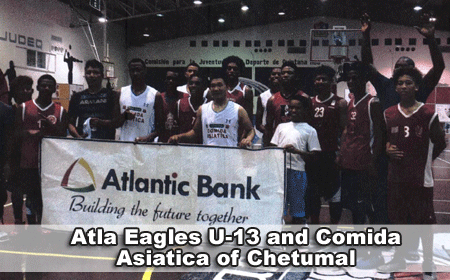 The Eagles U-20 Basketball Club will host the basketball exchange on April 7 at the Santa Elena Sports Complex, and in Belmopan on April 8 at the Hilltop Basketball Sports Complex.
The Eagles U-20 Basketball Club would like to thank all the parents and guardians of the kids that play, and all the sponsors of Eagles U-20 Basketball Club that want the kids to keep away from crime. It can't happen without your support. Thanks a million!
– press release –
Related Articles
Share
About Author
(0) Readers Comments