General
— 18 November 2017
— by Albert J. Ciego
BELMOPAN, Thurs. Nov. 16, 2017–Preston Coleman, 55, a well-known taxi driver of Belmopan, was driving his taxi on Argentina Street in San Martin, Belmopan, at about 3:15 Tuesday afternoon, when he lost control of the car and crashed into a lamppost on the side of the road.
Police say that, on their arrival on the scene, they found Coleman outside his car, which was extensively damaged in the front portion. Coleman was lying on the right side of the road. He had a cut on the left side of his chin, and he was dead. Police said that he was alone in the car when he lost control of the vehicle and crashed.
A post-mortem exam conducted on Coleman's body yesterday revealed that Coleman died of a heart attack. Those who knew Coleman said that he had suffered a heart attack some years ago, and he was also suffering with diabetes.
Apart from driving his taxi, Coleman also worked at the University of Belize as a security officer for about 10 years. His colleagues said that he was mild-mannered and easy to get along with.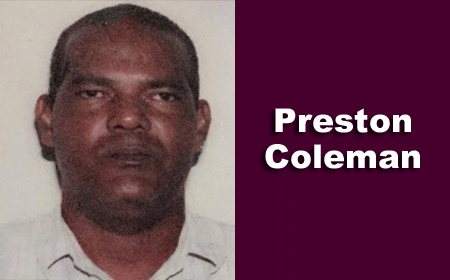 Related Articles
Share
About Author
(0) Readers Comments