BELIZE CITY, Thurs. Mar. 2, 2017 –A homeless man who has been in the habit of sleeping behind the Ex-Services League building and who allegedly has developed the habit of uttering threats to the office manager, pleaded guilty to the use of threatening words and trespassing when the two charges were read to him in the Magistrate's Court on Monday.
Anthony Neal, 65, appeared before Magistrate Norman Rodriguez, who accepted his guilty plea and fined him $100 each for the two offences, plus $5 cost of court.
---
He was remanded for unpaid court fine
---
Magistrate Rodriguez ordered Neal to pay the two fines by April 30 and May 31 respectively. If he defaults on payment of any of the two fines, he will have to serve 1 month in jail for each offense.
That was not the end of Neal's legal difficulties. Court records revealed that he has an outstanding court fine of $205 for a possession of controlled drug conviction.
Neal, an unemployed deportee, was unable to present the $205 that he owes the court, so he was taken to prison to begin serving his two-month sentence.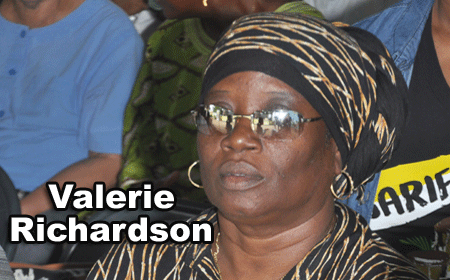 The incident occurred on February 21. Neal entered as a trespasser on the compound of Belize Ex-services League, located on Newtown Barracks. When Valerie Richardson, the Ex-services League's national office manager, asked him to leave the compound he responded by threatening her.
Neal told Richardson that he would set her vehicle on fire. Richardson decided to report the last incident to police.
Related Articles
Share
About Author
(0) Readers Comments