General
— 02 August 2017
— by Albert J. Ciego
SANTA ELENA, Cayo District, Fri. July 28, 2017–Police are investigating the death of Jose Leonardo Nuñez Castellanos, 37, a Honduran construction worker of Santa Cruz, Cayo District, who was found lying face-down with multiple gunshot wounds to the body near a restaurant in Santa Elena.
Castellanos was taken to the San Ignacio Hospital, where he was declared dead at about 9:30 last night.
Police said that at about 9:00 last night, while eating at a restaurant at the corner of Eden Drive and George Price Highway, Castellanos was shot multiple times by a man, with whom he had an altercation.
Reports are that Castellanos chopped the man with a machete, and the man took out his licensed pistol from his pants and fired at him. After shooting Castellanos, the man ran from the scene.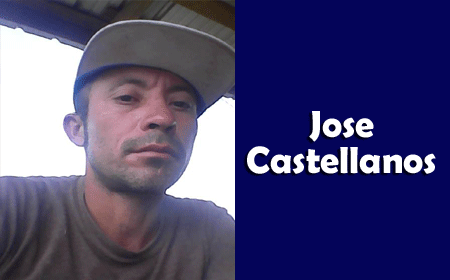 When police went to the area, they found Castellanos, who appeared dead, and took him to the hospital.
An investigation by police led them back to the hospital, where they found the man who they believe killed Castellanos, seeking medical attention for a chop wound to his hand.
Police have since recovered the licensed firearm, and the man has been detained pending further investigations. Since the assailant has not yet been charged, his name has not been released.
Related Articles
Share
About Author
(0) Readers Comments