Headline
— 21 January 2017
— by Adele Ramos
BELIZE CITY, Wed. Jan. 18, 2017–A duo of Italian foreign investors who got the Government of Belize's support years ago to explore the development of what had been billed as an ultra-luxury, 8-star resort dubbed Puerto Azul, near the Great Blue Hole, have been arrested on allegations that they were using the project as a part of a "Ponzi scheme" which duped over 200 investors, including famous Hollywood actors John Travolta and Andrea Bocelli, out of over 20 million euros, or nearly 40 million Belize dollars.
Travolta and Bocelli, two Hollywood actors, were famously photographed back in 2014 at the launch of the Puerto Azul project in Cannes, France. Other notable figures at the event were three Belizean officials: Tourism Minister Manuel Heredia, Investment and Trade Minister Erwin Contreras and Special Envoy for Women and Children – Kim Simplis Barrow, wife of Prime Minister Dean Barrow.
Belizean authorities had suggested that Puerto Azul, which had been publicly supported by Travolta, would be hosting Emmy-style events—a pitch which seems now to be just an elusive dream given the latest developments. The resort was to have been built between 2013 and 2017, but an environmental impact assessment—required for the large-scale project—was never submitted.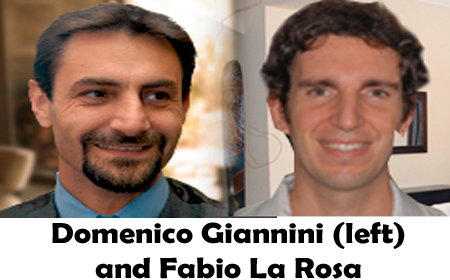 Domenico Giannini, holding president for Puerto Azul, and Fabio La Rosa, holding vice-president have been named among 7 persons for whom arrest warrants were recently issued. International media reports published on Tuesday, January 17, have shown images of Giannini, wearing a hooded sweater and shielding his face from view, being hauled off by finance police.
Apart from the arrests, authorities in Varese, Italy, reportedly seized assets worth 18 million euros, including buildings, lands, company shares, cars and bank accounts. The Provincial Command of the Guardia di Finanza of Varese has alleged international conspiracy to fraud, money laundering, fraud/forgery and violations of banking and finance laws.
According to finance authorities in Varese, the purported share capital in the project had been put as high as US$904,045,550 – nearly 2 billion Belize dollars, in a February 2016 document prepared by a Belizean attorney out of Belmopan.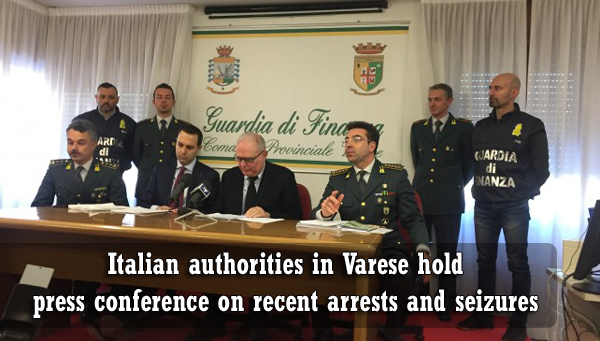 The men are alleged to have led an international criminal organization with bases in Italy, Luxembourg, Switzerland, the Caribbean and London. Funds acquired under what has been dubbed a "Ponzi scheme" were allegedly channeled into accounts in Luxembourg and Belize and eventually to Switzerland, where Giannini had been residing. In some cases, fraud was allegedly used to acquire funds from third-party accounts.
In 2013 and 2014, there was fierce opposition to Puerto Azul from leading Belizean and international environmental NGOs, including Oceana and Healthy Reef Initiative in Belize, which also flagged the project as detrimental to the reef's World Heritage Site status.
We first reported on the project back in June 2013, when it was revealed that the development proposal for Puerto Azul – which called for an exclusive resort, hotel, golf, villas and spa, on Northern Two Caye (960 acres) and Sandbore Caye (10 acres) in the Lighthouse Reef area — called for accommodations for 1,000 guests and 2,000 employees. Proposed amenities included hotels, shopping centers, restaurants and bars, a golf club house, spa, airstrip, marina, as well as an underwater lab, according to a proposal dated April 23, 2013.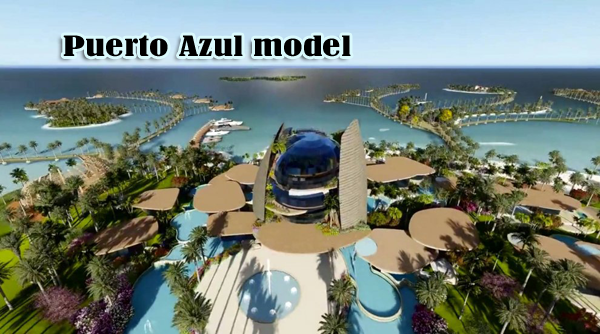 The international reports published by various sources, including Il Giornale, Varese News and Corriere del Ticino, said that unsuspecting persons were sold a dream that the team would build an ultra-luxury resort in Belize.
The case is detailed online in a slide presentation that can be accessed at http://www.slideshare.net/mariomoscadelli/operazione-puerto-azul. The document shows an organogram which demonstrates how a string of foreign companies set up in the Bahamas, with Travolta as shareholder, and also in the Dominican Republic, were used to set up Puerto Azul in Belize.
Related Articles
Share
About Author
(0) Readers Comments