General
— 06 January 2015
— by Kareem Clarke
ORANGE WALK–A Corozal resident has been placed behind bars in connection with the 2014 murder of Roy Bayliss, 18, who also lived in Corozal, but was shot and killed after a night out in Orange Walk Town on August 2.
Today, six months later, Raymond Jacobs, whom police have named as the trigger man, appeared in the Orange Walk Magistrate's Court, where he was arraigned and subsequently remanded to the Belize Central Prison until February 2015 for Bayliss' murder.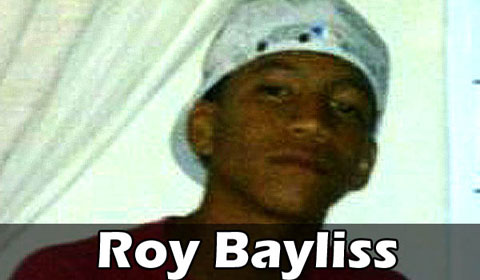 Although he did not specify what information led them to the accused, Deputy OC for Orange Walk Police, ASP Selvin Tillett, told us that "investigations" led to Jacob's arrest, and that "there might be more arrests in regards to this same incident later on."
After the murder had occurred, police had reported that Bayliss was involved an altercation with a man in front of the Hi-5 Night Club in Orange Walk Town, and was later shot in the right cheek and behind the left ear after leaving the nightspot.
The incident happened at the Fort Cairns Plaza in Orange Walk Town as Bayliss and a companion ate breakfast at a picnic table outside the popular tacos place, and eyewitnesses indicated that a lone gunman approached and opened fire at the victim between 5:45 and 6:00 that morning.
On August 19, 2014, a 17-year-old minor from Orange Walk was arraigned for abetment to commit murder in connection with Bayliss's death.
Police said that the minor was charged because he allegedly took the gunman to Bayliss' location minutes before Bayliss was fatally shot.
Related Articles
Share
About Author
(0) Readers Comments