BELIZE CITY, Sun. July 9, 2017–Preparations are being finalized, as Belize gets ready to host the U20 Female Central American Volleyball Championship, which will be held July 19 to 22 at the SCA Multipurpose Center. All seven Central American countries (Belize, Guatemala, El Salvador, Honduras, Nicaragua, Costa Rica, and Panama) will be attending.
With only just over a week remaining to the start of the competition, Team Belize is ready and looking forward to a great competition.
The members of the final 12 players and coaching staff members for Team Belize are:
Allyana Musa (captain), Kori Diego, Alia Alvarez, Alexis Burn, Ayah Safa, Amberly Marin, Ayana Godfrey, Mya Musa, Julianna Ramos, Zazie McKenzie, Fatoumata Camara, Gareth Bruce.  Head Coach, Prof. Delio Arruebarrena of Cuba; coaches Lupita Quan and Nelissa Ramirez; and manager, Kelsey Balderamos.
Teams arrive on July 18, and the tournament starts the following day, Wednesday, July 19, at 3:00 p.m. with the first 3 matches. Team Belize plays the 3rd match of the day, immediately following a very short opening ceremony at 6:30 p.m. There are six matches per day on July 20 to 22, starting at 9:00 a.m. and run continuously, with the match time set every 2 hours. The schedule will be publicized shortly.
Although named a U20 tournament, all teams play with U18 girls, born in the year 2000 or after. The name is related to the World Championship in 2 years.
Mark the dates. Come rock the new SCA Gym in support of Team Belize!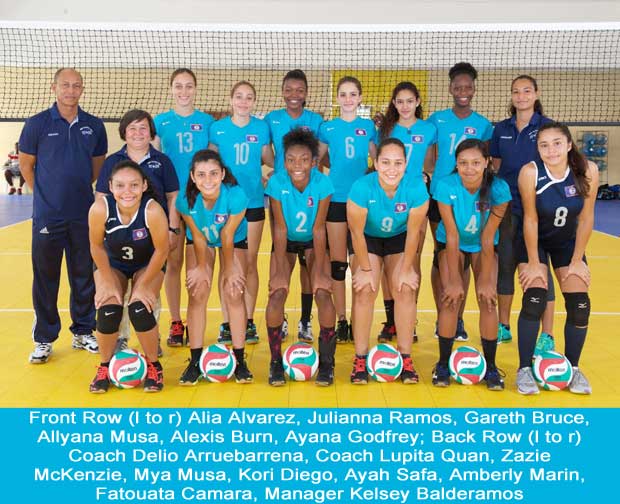 Related Articles
Share
About Author
(0) Readers Comments