BELIZE CITY, Mon. Apr. 18, 2016–Hello, cricket fans! After four days of record heat in Lords Bank, the very first Central American Easter Cup Cricket Competition came to a close on Sunday. Five (5) teams participated: Belize Senior and Under 19 teams; Panama "A" and "B" teams; and Costa Rica.
Games started on Thursday, April 14, where both Belize Senior and U-19 teams won their respective games.
On Friday, Belize's two teams lost to Panama and Costa Rica, respectively.
On Saturday, Belize Senior Team won, and the U-19 lost.
Because Panama "A" Team and Belize Senior Team won equal number of games, it was decided that on Sunday these two teams would play for first and second place.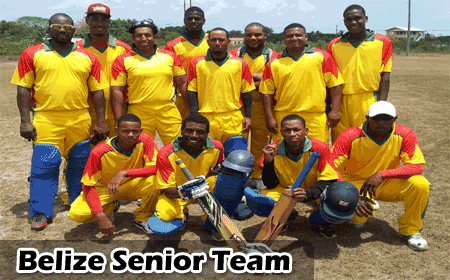 On Sunday morning, Panama "B" Team played against Belize U-19, partly as a friendly match.
In the afternoon, it was time to see which team would become champ. Panama went in first and scored 139 runs, with Gareth Joseph taking 2 wickets. Then Belize went to bat, and after a hard fight, losing 8 wickets, they surpassed the Panama score. Aaron Muslar and Gareth Joseph scored 47 and 31, respectively, for the Belize team.
It was four days of excellent playing by all teams, so I must congratulate all teams! Belize teams, you have represented us well. We are very proud of you. The Belizean umpires, in the names of Calbert Banner, Mr. Escarpeta a.k.a. Bass, and Sgt. Emmanuel McFadzean – Thanks to you all! To all those who contributed in any way positive – Thanks! To the fans who came out and supported the players – Thanks to you! Mr. Edison Parks, who, along with Sunrise captain, Gareth Joseph, worked so hard in getting the field so good and beautifully prepared for the matches – Hats off to you all! Melonie Revers, Daphne McFadzean, Mr. Broaster from Double Head, all these people contributed in making this event a success. I must pat myself on my shoulder also, as I am very honoured to be a part of the Selection Committee along with Colin Young, Elston Wade, Dirk Sutherland and Conway Young. Mr. President, keep up the spirit of the game! You have done great!
If there is anyone I forgot to mention, it was not intentional. Until later, GO, BELIZE!!!
Related Articles
Share
About Author
(0) Readers Comments