BELIZE CITY, Mon. June 3, 2019– The Class of 1969 from Saint Catherine Academy, Pallotti High School, and St. John's College in Belize City held their 3-day Joint 50-year reunion last weekend.  Following the reunion Mass at St. Joseph's Church on Friday, each school held it's own mini-reunion.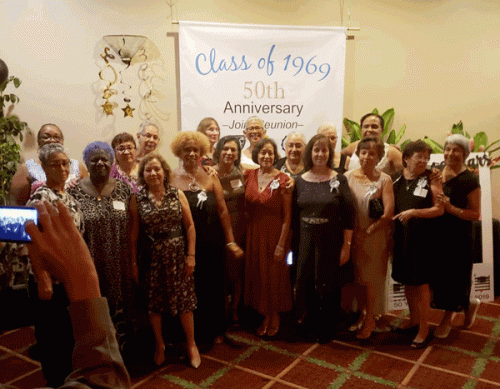 Marta Woods, nee Ordonez, graciously hosted the SCA gathering at Old Belize. Arriving guests found the street scene beautifully decorated with banners and signs for the special occasion and an elegant dinner table stretching out in the center of the street.
Long-time friends, some who had not seen each other in decades, hugged, laughed, and reminisced as if no time had passed since their last encounter. Animated conversations continued throughout dinner.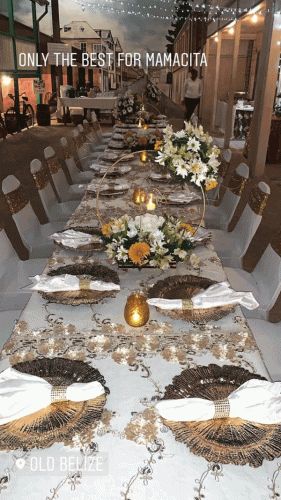 At the end of the meal, medals of appreciation were presented to Marta and the reunion organizers. Then each member of the class of '69 gave a brief summary of her life, family, and interests.
The SCA "girls" left happy knowing how their classmates had matured into women, still with much in common – and all looking forward to Saturday's dinner-dance with the three-school group.
-press release-