General
— 10 July 2019
— by Rowland A. Parks
BELIZE CITY, Fri. July 5, 2019– In October 2018, two sisters from Succotz, in the Cayo District, lost their lives when, after a night of partying, the driver of the SUV in which they were traveling lost control of his vehicle, which plunged into the Mopan River.
Cindy Cowo, 26, and her 16-year-old sister, Liarinette Cowo, died from drowning. The Toyota RAV 4 SUV was being driven by Carlos Martinez, a contractor from Belmopan, who managed to get out of the submerged vehicle without injury.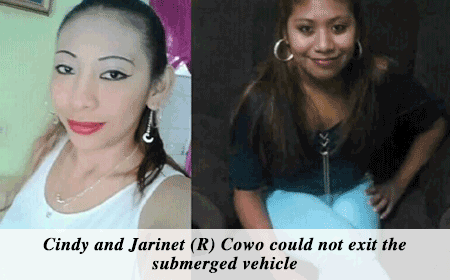 After the incident, police charged Martinez, 53, criminally with driving with an alcohol level above the prescribed limit and driving without due care and attention.
In addition, Martinez has also been charged with two counts of causing death by careless conduct and two counts of manslaughter by negligence. Those criminal matters are still before the court, but Martinez's legal troubles have taken on another direction.
The father of the Cowo sisters, Paulino Cowo, who was a dependent of his daughter Cindy, has taken out a civil lawsuit against Martinez, seeking compensation in the form of damages.
Today, the claim came up for a case management conference before Supreme Court Justice, Shona Griffith.
Attorney Kareem Musa is representing Cowo, while Martinez is being defended by attorney Hurl Hamilton.
Musa told Amandala that the lawsuit is for special damages and general damages because Cindy Cowo was working at the time, and her family depended on her.
The case management was adjourned because Justice Griffith has allowed the claimant to make certain amendments to the claim.
The case management will be held on July 31, after which a trial date will be set.
Martinez reportedly was romantically interested in Cindy and had become very close to the family.
Related Articles
Share
About Author
(0) Readers Comments