General
— 19 September 2018
— by Albert J. Ciego
BELIZE CITY, Mon. Sept. 17, 2018– Police have charged Wayne Welch, 24, a plumber residing in Lake Independence, with attempted murder, dangerous harm, and use of deadly means of harm for the shooting of Dawn Parchue, also known as "Dana,"at about 11:30 Friday night, August 25.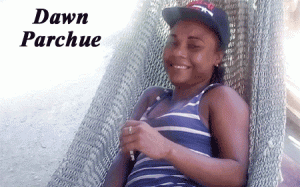 Parchue was riding from a restaurant on Mahogany Street towards her home on Croton Lane, and had reached Jasmine Street, heading toward Flamboyant Street, when a man walking toward her from Flamboyant Street took out a gun and fired multiple shots at Parchue was struck four times in her abdomen and once in her leg, and she fell off her bicycle. The gunman then ran away.
Police rushed Parchue to the Karl Heusner Memorial Hospital, where she was admitted in a critical condition. She has since been released from the KHMH, however.
According to police, while at a restaurant on Mahogany Street, Parchue became involved in an argument with two patrons which escalated into an altercation, and shortly after she left the bar, as she was heading for home, she was shot.
Related Articles
Share
About Author
(0) Readers Comments