Sports
— 07 October 2017
— by Bernard Wagner
Dragons beat Bulldogs in Game 3 to win 2017 Interoffice Basketball Championship
BELIZE CITY, Thurs. Oct. 5, 2017–The Belize Bank Bulldogs will go down in Interoffice Basketball history as one of the greatest teams ever to play in the tournament, advancing to four straight finals and knocking on the doorsteps of winning three championships in a row. But for all their team culture and accomplishments, the Belize City Council Dragons were determined as well, to break-through and bring home the coveted championship.
Last Friday night, before an elated crowd at the Swift Hall Auditorium, the Dragons' faithful could not wait for the final buzzer, as they applied the last touch of polish on a thrilling season by surging past the Bulldogs late in the fourth quarter, to capture the 2017 Interoffice championship by the final score of 88-86 in a final and decisive game 3.
After two lopsided final scores in games 1 and 2 (87-72, 86-73), the two finalists at least made the series competitive and highly entertaining in game 3. But the Dragons' star power — Akeem Watters, Andrew Vasquez and Eyan Rene prevailed over Brian White, Rodrick Williams and Lincey Lopez and the rest of the Bulldogs.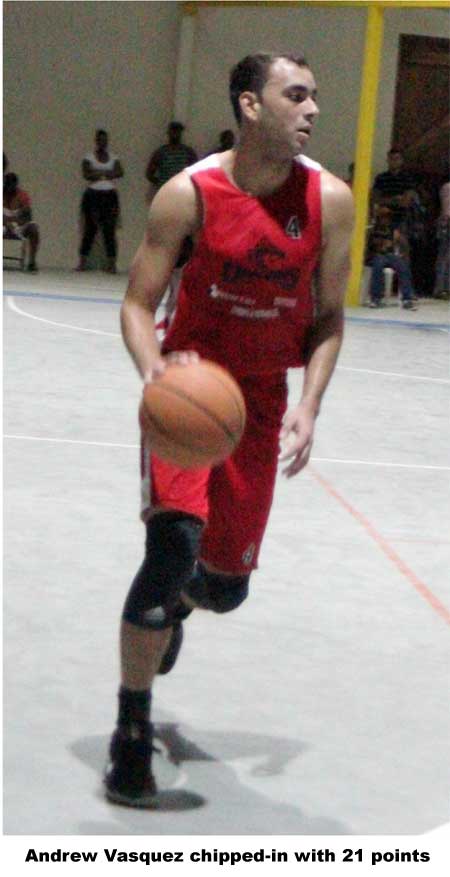 On Friday, Watters was at his best, doing everything in his part to ensure a victory for his team. He scored 29 points, on 12-of-21 shooting from the field, while snatching 12 rebounds. Andrew Vasquez had 21 points and 4 rebounds on 10-of-23 from the field with 2 steals in the win. The Dragons also got a huge game from Eyan Rene, who scored 18 points, to go along with 9 rebounds, 2 assists and 2 steals.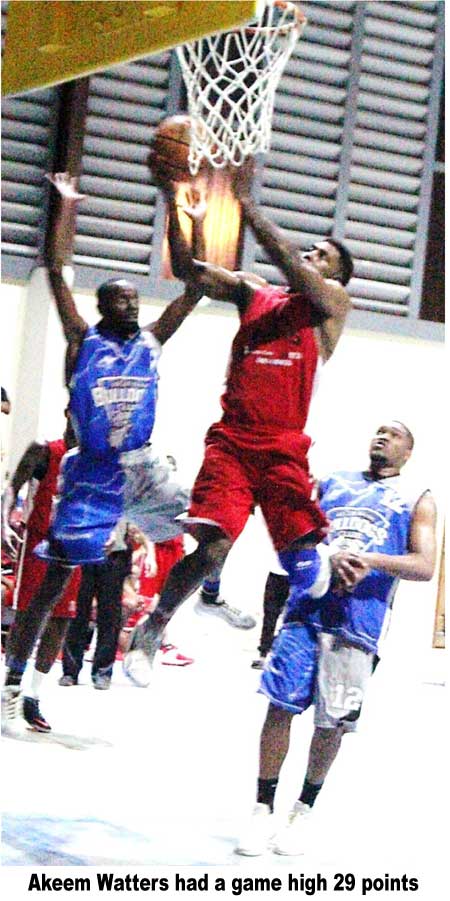 Brian White of the Bulldogs delivered in typical playoffs fashion, totaling 25 points 12 rebounds, while Rodrick Williams contributed 23 points 4 rebounds 2 assists. Lincey Lopez added 17 points 5 rebounds 5 assists 3 steals, however committed 5 turnovers. The Bulldogs took a 9-point lead into the fourth quarter with about 6 minutes remaining in regulation. But the Dragons were able to retake the lead for good, following a 15 to 8 run in the waning moments of the quarter. Inside the building, cautious optimism prevailed, given the Bulldogs' propensity to mount come-back wins; but as the final seconds ticked, this restraint eventually gave way to full-blown euphoria for the Dragons fans.
The loss was obviously a deflating end for a Bulldogs run that started way back in 2015, which saw them winning back-to-back championships. In Coach Gabb's words, "stinging loss."
Related Articles
Share
About Author
(0) Readers Comments