Headline
— 22 February 2017
— by Albert J. Ciego
DANGRIGA, Fri. Feb. 17, 2017–Alberto Coleman, 57, of Hopeville, Punta Gorda, Toledo District, the man accused of the vicious murder of his ex-girlfriend Juana Cowo, 28, a career Labor officer stationed at the Punta Gorda Labor Office, was charged with murder in August 2015.
However, after almost 18 months on remand at the Belize Central Prison, today he walked out of his trial in the Southern Session of the Supreme Court, held in Dangriga, a free man after Justice Dennis Hanomansingh found him not guilty.
That brought an end to the case for the murder of Juana Cowo, whose decomposed body was found inside her apartment on Jose Maria Street, Punta Gorda, on July 3, 2015. She had been stabbed multiple times and her throat slashed. Police arrested Coleman one month later, in August, at a house in Hopeville.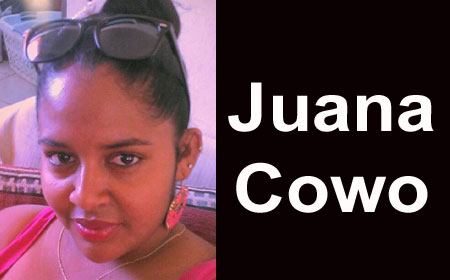 Attorney Richard Bradley told the media, after the case concluded today, that the prosecution had tried to make the best of a poorly investigated murder case.
He said that although there were several witnesses, there was not the quality of evidence to convict Coleman.
Police reported that Juana Alberta Cowo, 29, of Independence, was found at about 8:30 Friday morning July 8, 2015, by family members who were looking for her after she was not answering her phone since Wednesday evening, July 6. She had also not shown up for work on Thursday morning, July 7
At the time, Cowo was living alone in her apartment. It was reported that her ex-common-law husband, Alberto Coleman, a bus driver of Hopeville, New Site, Punta Gorda Town , became worried after she was not answering his phone calls and did not show up for work on Thursday, and reported her missing on Thursday evening.
Cowo was taken to her home town of Independence, where she was buried by friends and family members.
The motive for Cowo's murder is not known.
Related Articles
Share
About Author
(0) Readers Comments