General
— 17 June 2017
— by Rowland A. Parks
BELIZE CITY, Tues. June 13, 2017–Two men, one from the Corozal District and the other from the Belize District, will be indicted in the upcoming June session of the Supreme Court for being in possession of 13 false Belizean nationality certificates, a preliminary inquiry determined today.
Marcos Bastro, an unemployed resident of Corozal, and Mark Antonio Rosales, an unemployed resident of San Pedro Town, Belize District, have a prima facie case to answer for being in possession of nationality certificates to which they were not entitled.
The two were first charged in November 2015, with 13 counts of "being in possession of false documents."
Bastro and Rosales, who were not represented by an attorney at their preliminary inquiry, were told to appear at the Supreme Court on Tuesday, June 20, when the June session of the court opens, and they are scheduled to be indicted for the offence.
Bastro who has been granted bail of $2,000 by the lower court, was allowed to go home on the basis of his previous bail, but Rosales, whose bail was revoked in April of this year, was remanded back to prison since he had not been showing up for his trial and he is viewed now as a flight risk.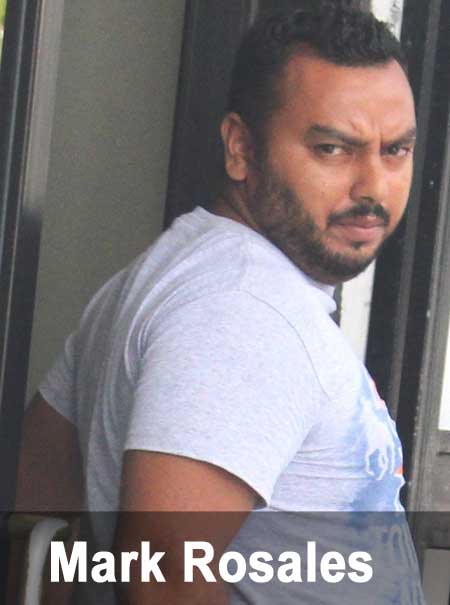 In court, Rosales claimed that someone wanted to kill him, so he went to the San Ignacio Police Station to report the matter, but they never took him seriously.
Rosales told the court that he is being represented in the case by attorney Oscar Selgado, but Selgado had to be in a trial at the Supreme Court, and so he was unable to attend the preliminary inquiry.
The two accused men told the Chief Magistrate that they have no alibi witnesses to call.
As many as 10 witness statements were submitted by the Magistrate's Court prosecutor during the paper committal of the allegation against the two men.
Among the documentary evidence that was submitted were the caution statements of the accused men, warrants for their arrest, search warrants to search their homes, a brown Manila envelope with 13 nationality certificates, a DVD with an interview with Bastro, an envelope containing an HTC cell phone, 28 chain of custody forms, and an envelope containing copies of the national certificates.
Related Articles
Share
About Author
(0) Readers Comments