Headline
— 02 June 2018
— by Rowland A. Parks
Accused murderers form the largest block of prisoners
BELIZE CITY, Wed. May 30, 2018– At the Supreme Court jail delivery (to determine which prisoners can be granted bail before the court closes its legal year) at the end of the judicial year in 2014, the Kolbe-managed Belize Central Prison had a population of 1,545. That number, however, has been steadily decreasing, and at the end of June 2017, the prison population stood at 1,297 inmates. On April 30, 2018, the prison population stood at 1,200 inmates, the prison's chief executive officer, Virgilo Murillo, confirmed today.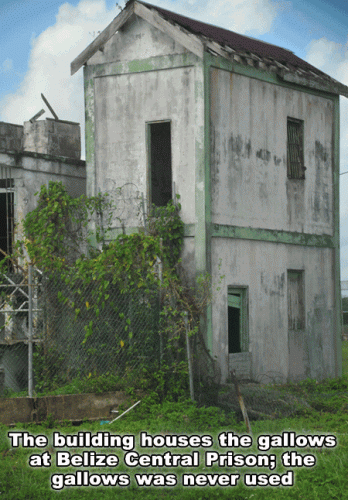 The number of persons on remand for murder, for which bail cannot be granted except in exceptional circumstances, stands at 265, and these persons make up the single largest block of detainees at the prison.
Only two persons are in the remand population for the offense of arson, an indictable offence which carries a stiff prison term.
There are 14 persons on remand for attempted murder, another serious indictable offense. Crimes of dishonesty, which include burglary, theft, and handling stolen goods, are the offenses for which 64 persons are currently remanded.
The number of persons on remand for marijuana possession is only 4 which means that they were found in possession of more than 10 grams, the allowable amount without legal penalty.
There are, however, 11 persons on remand for marijuana trafficking. This means that these persons have been caught with more than 60 grams of cannabis.
A total of thirteen offenders against the Firearms Act are on remand. These are persons who have been found with either unlicensed firearm(s) or unlicensed ammunition — an offense for which bail cannot be granted at the Magistrate's Court.
There are only three persons on remand for illegal entry into Belize, and 17 persons remanded for minor offences.
Twenty-six persons are on remand for sexual offenses, while thirty-one of the persons on remand are accused of committing violent crimes (aggravated assault, harm, etc.).
We have learned that the convicted person who has been in the prison for the longest time is Antonio Guevarra, 59, who has been in prison for 25 years. Guevarra is serving a life sentence for murder. We have also learned that Glenford Logan, 39, is a prisoner who holds the record for being in the remand section for the longest period of time. Logan has been in the prison for the past 14 years and is there at the will of the Supreme Court because of his mental condition, the prison records keeper, Jarrett Twist, confirmed.
The entire remanded inmate population stands at 450, while 750 prisoners are serving time for various offences, and these include 38 prisoners who are serving life sentences.
There are no prisoners on death row. In fact, the gallows at the prison was never used, and has fallen into an unusable state over the period of time since the prison was relocated to its present location on the Hattieville/Burrell Boom road in 1993.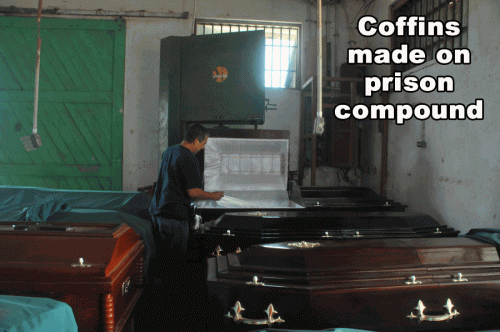 Related Articles
Share
About Author
(0) Readers Comments