General
— 05 August 2017
— by Rowland A. Parks
BELIZE CITY, Wed. Aug. 2, 2017–Ann Marie Smith, a Jamaican national, was appointed Chief Magistrate of Belize, and took up her appointment on September 1, 2011. After being on the bench for six years, however, Chief Magistrate Smith demits office today.
Smith, who turned 55 earlier this year, has been appointed as a judge on the Eastern Caribbean Supreme Court, where she will join Belizean Godfrey Smith, who was recently appointed to serve in that jurisdiction.
While serving as Belize's Chief Magistrate, Smith came to be viewed as a no-nonsense magistrate. She also stiffened the rules for persons signing as surety for accused persons released on bail. Smith, implemented the rule that persons who sign bail must prove that they are employed by presenting the court with a current job letter.
As Chief Magistrate, Smith also presided over the construction of a new Magistrate Court building for the Punta Gorda Town, which became the first court building in the country to have child-friendly facilities.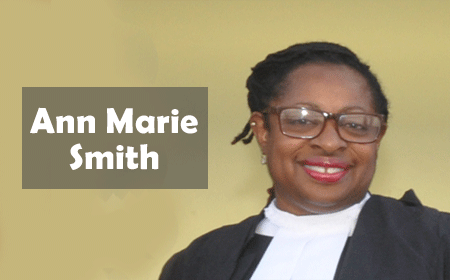 In January of last year, the Chief Magistrate and her staff held a retreat at the Best Western Biltmore Hotel, where, among other things discussed, was the idea of mediation at the lower courts that would help reduce the load of civil cases.
Mediation was introduced in the Supreme Court in 2014, and has proved to be successful in streamlining the load of cases before the high courts.
The current word in legal circles is that Senior Magistrate Sharon Fraser is the most likely person to succeed Smith. Senior Magistrate Patricia Arana, however, is said to be one of the persons who is scheduled to be interviewed for the post of Chief Magistrate by the Judicial and Legal Services Commission.
Related Articles
Share
About Author
(0) Readers Comments