BELIZE CITY, Wed. Mar. 16, 2016–School vacation starts next week, and so preschools around the country are this week wrapping up activities in observance of the annually held Child Stimulation Month. The highlight of this week's agenda was an Early Childhood Education Expo, held at the BTL Park in Belize City. Several Belize City preschools participated in the event, which began with a short ceremony which afforded students and preschool teachers a chance to showcase their talents, giving a snapshot of the kind of talent displayed on stage at the concurrent preschool festival of arts.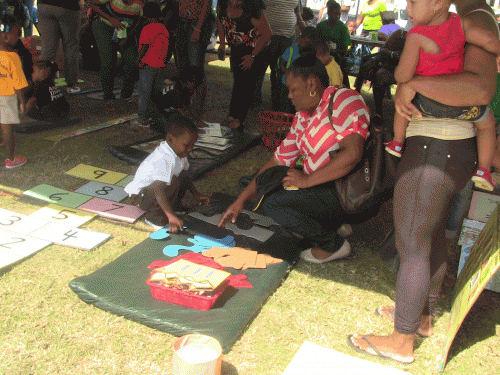 The month kicked off on March 1 with a grand parade from Memorial Park to Constitution Park in Belize City.
Various preschools have hosted cultural days and sports days. Community police, dentists and traffic safety officers have also visited students to share information with them.
Fun storytelling sessions, sports events and a hug day were also integrated into the program, aimed at providing stimulation which is critical for early childhood development.