Headline
— 07 January 2017
— by Adele Ramos
BELIZE CITY, Thurs. Jan. 5, 2017–A former officer of the United States Marines sought in connection with the murder of an American woman is on the run, and US authorities have informed us that the man, identified as Raymond "RJ" McLeod, 33, was last seen in Placencia, Stann Creek, Belize.
Krystal Jaye Mitchell, a property manager and mother, was reportedly strangled to death in an apartment in San Diego, where she had reportedly been visiting with friends.
San Diego police subsequently listed McCleod as a "person of interest," and they have consequently issued a warrant for his arrest.
Back in June 2016, it was said that McLeod would he heading south to Mexico, but reports later indicated that he soon found his way to Belize; although not via formal immigration channels.
A law enforcement bulletin from San Diego Police and the US Department of State, Diplomatic Security Services, was issued by the US Embassy in Belize earlier this week.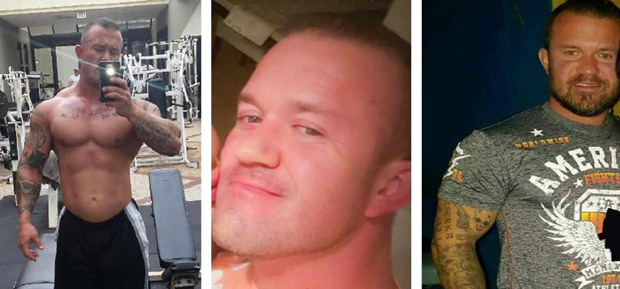 It said that, "On June 10, 2016, the victim was found deceased in an acquaintance's apartment. She was last seen alive with her boyfriend, Raymond McLeod. McLeod has fled to Belize via Mexico. He is likely to frequent gyms and may be working in construction."
Krystal Mitchell, the murder victim, left behind two children: Blake and Farrah Bondarchuk, who were 6 and 5 years old when their mother was murdered.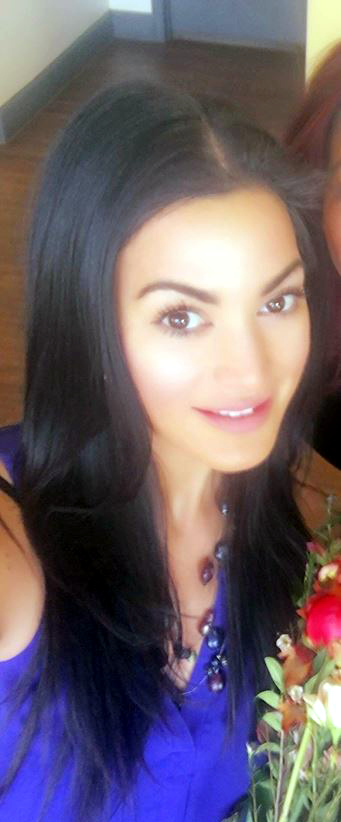 Mitchell's mother, Josephine Funes Wentzel, who is now raising Mitchell's two children, disputes the report by police that Mitchell was McLeod's girlfriend. She told us that McLeod lived in an apartment which his daughter had been managing, and the two, the mother said, only knew each other for two weeks. She said that McLeod showed interest in her daughter and acted as if he wanted to protect her.
Wentzel told us that after the murder, she wasn't getting any word from police, so she decided to take the bull by the horns, and on December 23, she started sending a wanted poster of McLeod to as many businesses, bars, hotels, hostels, etc, in Belize, as she could.
"Some women in Belize saw it and suggested I post to buy & sell. Then it went viral," she said.
That may have prompted the US Embassy here to release the bulletin confirming that McLeod is wanted in San Diego, USA.
Wentzel said that McLeod has been sought for a second case, pending before the Riverside Superior Court in Riverside County, California. He is accused of having willfully and unlawfully inflicted corporal injury resulting in a traumatic condition to his ex-spouse, identified in court papers only as Jane Doe, and his bail bond of US$50,000 was forfeited after he fled the US, in the wake of the Mitchell murder.
Tim Reid, Assistant Security Officer at the US Embassy in Belize, told Amandala that they had received information months ago that McLeod had been spotted in Placencia, but he has so far not been captured. Reid said that McLeod did not enter Belize legally and so they do not know how long he had been in Belize prior to the sighting. He said that they are also looking into the possibility that McLeod may have already left Belize and gone to a neighboring country.
Since last June, San Diego County Crime Stoppers and investigators from the San Diego Police Department's Homicide Unit have been seeking McLeod for the murder of Krystal Mitchell, which was discovered on June 10, 2016 at 1:17 p.m., after cops responded to a 911 call notifying emergency personnel that a female inside an apartment in the 7600 block of Mission Gorge Road was not breathing. A US$1,000 reward has been posted via San Diego Crime Stoppers for McLeod's capture.
Although there has been no public report of the cause of Mitchell's death, her mother told our newspaper that she had been strangled to death.
She said that since she has been reaching out via social media, she has received reports that McLeod had been sighted multiple times in Belize, including Placencia, Belize City and San Pedro, Ambergris Caye over a period of months. The most recent sighting, she said, happened "as recent as a week ago."
"My concern is that other women don't become victims as well. Finding him is not going to bring my daughter back but finding him could mean saving somebody else's daughter," she said.
Anyone with information on McLeod's whereabouts is asked to contact Crime Stoppers Belize, the Police or the U.S. Embassy at any time—day or night, the bulletin released this week said.
It said that McLeod, described as a white male, 5 feet, 11 inches tall with a weight of 245 pounds and bearing tattoos on both arms, "may have access to weapons."
He is a former recruiter of the US Marines and he is said to have post-traumatic stress disorder (PTSD)—a condition for which those found to be afflicted, including Iraq veterans, seldom get treatment.
Related Articles
Share
About Author
(0) Readers Comments