BELIZE CITY, Mon. Mar. 20, 2017–The annual KREM Music Awards, our local version of the Grammy Awards, was the occasion for a red-carpet rollout at the Bliss Institute on Saturday night.
Artists from every crevice emerged from their respective corner of the country to see who would be awarded for the 15 categories in which nominations had been made.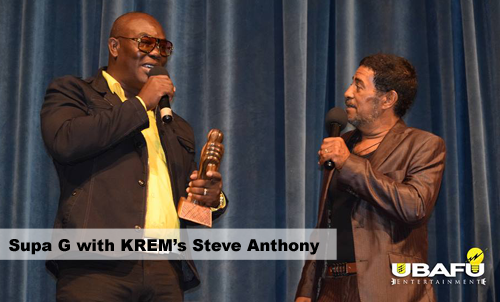 The title of top female artist of the year was awarded to the self-proclaimed Soca Queen, Ernestine Carballo, who told our newspaper that, "As a female in this male-dominated business, you got to be self- motivated, believing in yourself that you can achieve anything in life."
"Not everyone would want to acknowledge or treat you with the same level of respect, you have to demand it," she said.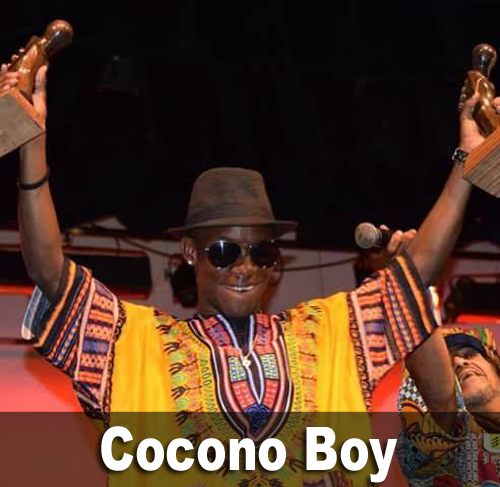 Carballo, who was also awarded for the best Soca music of the year, noted that she is versatile and can also compose brukdown and dancehall music.
The top male artist of the year award was presented to none other than veteran punta rock artist, Supa G. He also walked away with the fans choice award. The growing consensus is that there can be absolutely no party in Belize without Supa G's voice belting through the speakers.
The best punta band award would go to Di X Band, while the veteran Lloyd Augustine would walk away with the best Paranda music award.
UNLMTD, the voice behind "Mi come from Saint Martns," as well as, "Body and Frame" would snatch the new artist of the year award.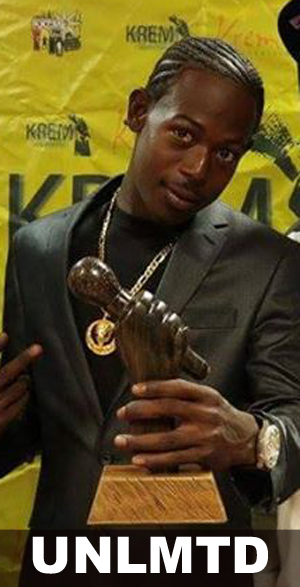 UNLMTD, however, is far from being a new artist. He told us that he started his journey in music since 2009 as an underling with Determined To Hustle (DTH) records before moving on to become one of the poster artists for All Clear Records.
According to UNLMTD, his music videos, which were presented to the public last year, gave listeners a face to match his heavy Vybz Kartel-Alkaline –Movado-like voice and lyrical appeal.
He told us that for this year he will continue to work hard and make the Belizean people proud.
The best video award was received for "Roller Coaster" by Melonie Gillett. The title of Best Urban Artist was given to TY, who confidently sang, "Mi nah fight no war fi no man this year" and "Paper."
The best producer award went to Junie Mar, who is considered the top producer out of the Stann Creek District. Junie Mar was awarded even though Belizean disc jockey based in New York, Perf, was nominated for the award. Perf is internationally credited for his involvement in the production of the beat for, "Fever," voiced by Jamaica's Vybz Kartel.
The best reggae music award went to Eljai Royal while the Leela Vernon Belizean Heroes Music Award went to Leroy "Fada Lee" Young. Young remains a chief commander at Heights of Vibes studios, which is a key vehicle used to promote local talent.
Of the 15 awards presented, Cocono Boy walked away with three: the award for best brukdown, the Wilfred Peters Award and the Song of the Year award for "Border to Border," in which he featured Shamrock.
When we asked the prolific self-proclaimed brukdown prince how he felt about receiving not one or two, but three awards, he told us, "It's not a feeling, but it's the result of hard work. I feel more determined after all."
When Amandala asked what was the meaning behind his hit, "Border to Border," Cocono Boy told us that it was inspired by Guatemala's unfounded claim to Belizean territory.
"As a Belizean artist I had to let them know that Belize da fi we country and not fi Guatemala," he asserted.
For the remainder of this year he told us that fans can, "expect the best of Brukdown music from the prince of Brukdown."
Related Articles
Share
About Author
(0) Readers Comments