Audit report says "Charlton Roches [a BDF officer], acting as a director of Belize Jungle Experience Ltd., conducts business with the Belize Defence Force."
BELIZE CITY, Thurs. Nov. 2, 2017*–An apparent irregularity has been uncovered by the Auditor General in a report on the Belize Defence Force Jungle Training Program and this has placed a senior BDF officer in the public spotlight.
Yesterday at the Best Western Biltmore Hotel, following his press conference, Prime Minister Dean Barrow told the media that the matter would be investigated.
The audit report revealed that a company, Belize Jungle Experience Ltd., had contracted with the BDF to provide logistical support for a group of 35 German soldiers who were on a jungle training exercise in Belize.
That would have been alright if the principal shareholder of Belize Jungle Experience Limited was not a BDF officer who was in charge of those training exercises for which his company had billed the BDF and the Germans.
Reportedly, the audit report was requested by the Chief Executive Officer in the Ministry of Defence, Felix Enriquez.
In the Auditor General's report, it was revealed that Belize Jungle Experience Ltd. is a limited liability company under the laws of Belize and the company has listed as its directors, Margaret Flowers, of Mile 1 ½ George Price Highway, and Charlton Roches of 17 Berkeley Street.
Charlton Roches, however, is also a lieutenant colonel in the BDF, but the business of Belize Jungle Experience Ltd. is carried out from Flowers' address.
The Auditor General's report pointed out that in respect of purchase order BDF F15-NO3464 dated 19/2/15, "there is a clear discrepancy with the requisition process in relation to the purchase order and the invoice."
The report stated that the purchase order was generated two days before the invoice was provided.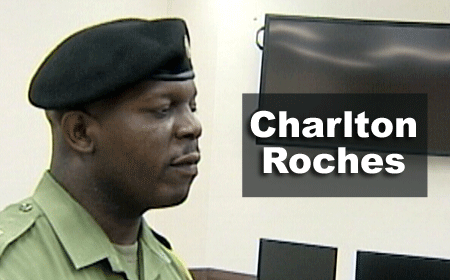 Among the other discrepancies the audit discovered was that, "The German Jungle Training Package generated by Captain Neal SO2 F4 for $152,442.10 was not with the German Army Headquarters directly but through Belize Jungle Experience Ltd., which was controlled by Charlton Roches as a majority shareholder and Margaret Flowers, minority shareholder. It can be determined that in fact a higher figure may have been liaised between the German Army Headquarters and Belize Jungle Experience Ltd., and the Belize Defence Force given only a base cost for what they presented in invoice dated 17 June 2016."
The audit report went on to say, "Belize Jungle Experience, Ltd. is a company created for land development, management and sales. The company has no business providing the services it is providing to the BDF unless its Memorandum of Association is amended to provide services such as generators, diagnosis or jungle training packages."
Prime Minister Barrow said he did not know much about the situation, but he committed to looking into the matter.
PM Barrow, in answer to reporters' questions remarked, "I only know what I saw, but I will speak to the Minister of Defence and the officials in the ministry. Clearly, there is a need for a thorough investigation, and I am positive – I will certainly insist that no stone is left unturned to get to the bottom of this. It sounds and looks bad, but I guess final judgment must be suspended until the investigation is concluded. But investigation, there will be. The whole thing is murky; that's the rub, isn't it, that there is a suggestion that parallel enterprises were being run – one in the name of the Government, one in the name of this private company. It must be sorted out."