SAN IGNACIO TOWN, Fri. Jan. 8, 2016–Two teenagers of Santa Elena – Brandon Anderson, 19, and another young male, 16, have been remanded to the Belize Central Prison on joint charges of murder and conspiracy to commit murder for the vicious stabbing death of Canadian filmmaker, Matthiew  Klinck, 37, who was found dead Sunday night, January 3, in Selena Village, Cayo, near Spanish Lookout.
Anderson and the minor, who were known to Klinck, were arraigned in the San Ignacio Magistrate's Court on Friday afternoon and remanded until their next court appearance on April 12, 2016.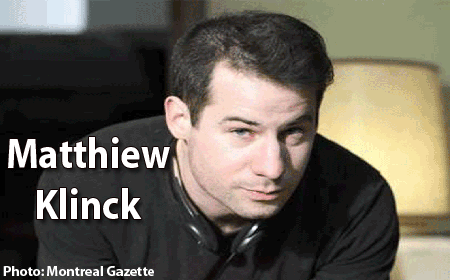 The arrest of the two accused killers came after five days of intense investigation into the murder of Klinck, whose decomposing body was found in his yard about  15 feet from his house, in Selena, at about 8:30 Sunday night.
According to police, he had been stabbed about 14 times in his upper body, and his house and vehicle were open and had been ransacked.
The lead investigator in the case, Inspector Reymundo Reyes, Deputy Commander of the San Ignacio Police, told reporters that robbery was the motive of the murder.
Police told Amandala that a large sum of Belize currency, believed to have been stolen from Klink, was found when they searched the homes of the two accused teenagers. The money has been confiscated and marked as evidence in the case.
Police report that the two teenagers gave them a confession statement, after which police arrested and charged Brandon Anderson, 19, a labourer of Loma Luz Boulevard, Santa Elena Town, along with a minor of the same town.
Police said that they cannot divulge the evidence they have gathered, which will be presented to the court at trial.
Reyes also said that they are still investigating in an effort to close some gaps to conclude the case.
According to the Ottawa Sun, an online newspaper from Canada, Matthew Klinck graduated from Glebe Collegiate Institute in 1995. Three years later, Klinck left Gatineau, his home town, for Toronto, and ever since then, he's been off globetrotting and living in places such as Hollywood (USA), Vietnam and China.
He moved to San Ignacio, Belize, in 2011 and established his own film studio and production company called Make-Belize Films.
Klink was also the producer of Curse of the Xtabai and San Pedro's first telenovela (Spanish soap-opera), La Isla Bonita Telenovela.
An article appearing in the Globe and Mail last week said that Klinck's upcoming project was CBS's new primetime drama, Criminal Minds: Beyond Borders, due to premiere on March 2 in the US.