Features
— 13 March 2015
— by Adele Ramos
BELIZE CITY, Tues. Mar. 10, 2015–Wil Maheia, leader of the People's National Party (PNP) and mayoral candidate in the March 4 municipal elections, says that although his slate did not perform as well as he had expected, based on the number of pledges his party had received versus the actual voting outcome of the poll, they may return to contest the general elections when it is called, because of encouragement from supporters and campaigners who have urged him to stay in the race.
The PNP has contested two prior municipal elections: in 2009 and 2012, and whereas it received 7% to 8% of votes in those elections, this year, it netted more than 15% of the votes; moreover, it performed better than its ally, Vision Inspired by the People (VIP), which contested elections in Belmopan, where that party netted 8% of the votes, and San Pedro, where it netted only 4% of votes.
Interestingly, back in 2009, the VIP's Belmopan slate, led by the same mayoral candidate, Hubert Enriquez, outdid the Opposition People's United Party (PUP) by capturing 23 more votes than the PUP. However, the PUP made a comeback in the 2012 municipal elections, when it managed to grab two seats on the Belmopan Town Council.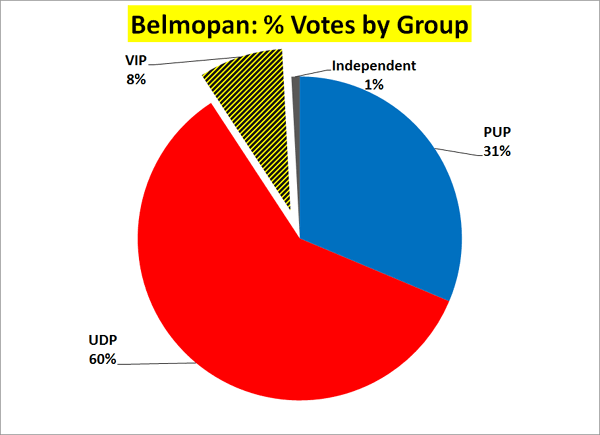 Prior to the elections, Maheia had expressed confidence that the PNP would win, based merely on verbal promises from voters that they would vote for the PNP slate. However, Maheia said that big spending and high profile personalities from the UDP—"big guns" like Senator Juliet Thimbriel; former UDP Secretary General, Audrey Wallace, who is now CEO in the Office of the Prime Minister, and Minister Godwin Hulse—who visited in the days leading up to the election to galvanize ground support made a huge difference in swinging voters.
He also said that many voters from the economically depressed IndianVille area of Punta Gorda were placed on the Government's food pantry program.
"I believe a last minute change of mind happened when 'the big guns' from Belmopan came down," said Maheia.
He also told us that the ruling party sent in a lot of work crews in the week leading up to the elections to do road works, and there were promises that projects would be advanced, such as the renovation of the football field, but that they would be placed on hold if the PNP were to be elected.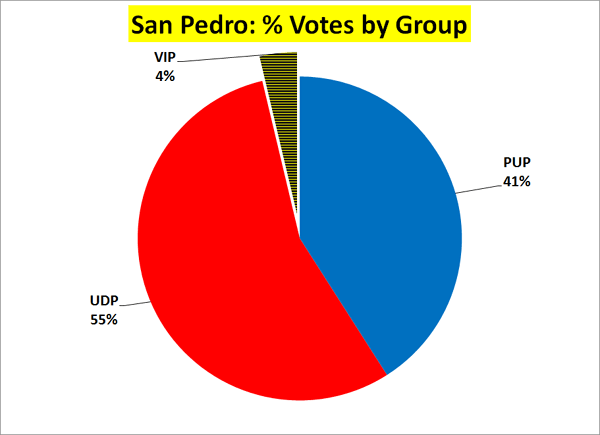 Like the Opposition People's United Party, which won 28% of the votes in PG, Maheia said that money was the biggest factor in the election. He said that some within the third party movement have been discussing reports that British billionaire Michael Ashcroft may finance third parties in future elections; however, there are some within the third parties who don't want to countenance accepting Ashcroft's money, while others seem willing to consider it if the money comes with no strings attached.
Maheia said that some voters were not shy about their demand to be paid for their votes. He told us of a pastor who repeatedly demanded $100 for his vote, and later said that he was having financial trouble and needed a little help. During the campaign season, another individual who claimed to be a supporter ran up his bill at a local hotel claiming that Maheia would pay – when in fact, Maheia had agreed to no such thing.
While the experience of the 2015 municipal election came with its highs and lows, and certainly disappointment that voters did not prove true to their pledges, Maheia said that after he held a barbecue for supporters and campaigners this weekend, to say thank you to them, they still seemed abuzz with energy, and he told us that they have put a lot of work in and they should continue to stay in the race.
Maheia told us that the plan is to be back in the race for the general elections, due in 2017.
Related Articles
Share
About Author
(0) Readers Comments