BELIZE CITY, Thurs. Nov. 26, 2015–The Belize City Primary Schools Volleyball Tournament 2015, which started back on October 7 and included 6 female and 6 male teams, climaxed with championship games on Wednesday, November 18, at Bird's Isle.
In the female finals, Holy Redeemer defeated Belize Elementary in 3 sets, 25-13, 20-25, 15-11.
And in the male finals, it was the reverse, with Belize Elementary winning over Holy Redeemer in straight sets, 25-18, 25-20.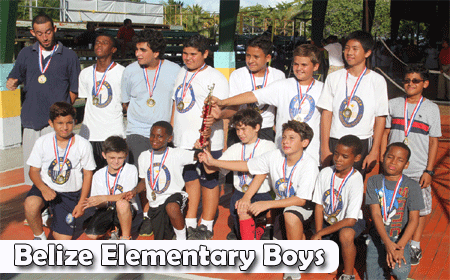 (Information courtesy Ms. Barbara Cadle, Bze Dist. Sports Coordinator, NSC)