Dear Editor,
The Church of Latter Day Saints through the Belize Red Cross has embarked on a much needed and welcomed project that will see the quality of life improve for many Belizeans. For many years the church has been donating wheelchairs to needy Belizeans, and this year, it has been taken up another notch.
Along with almost 400 chairs, the church is also providing technical support to those who receive a chair. Technicians from each district have gone through a four-day training which includes information gathering on each applicant so that they can customize each chair to fit the physical needs of the particular person.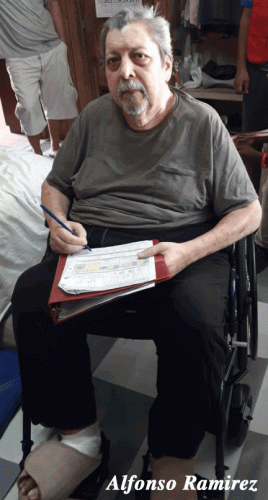 After all the measurements are taken, the person is provided with the perfect chair to suit his or her daily requirements.
I heard about the project and applied, and in a few days I received my custom-fit wheelchair. I would like to say kudos to Miss Lily Bowman for doing an excellent job at the Red Cross for the past 14 years.
Congrats also to the technical people who visited my home to assist me in obtaining my chair. Thank you, Mr. Greene, Mr. Moguel and Mr. Glenford, and congrats on your certification.
Respectfully yours,
Alfonso Ramirez, SR., J.P.
PS. Our prayers go out to the people of the Bahamas. Belize knows what a hurricane is. Our country will help.