QUINTANA ROO, Mexico, Wed. July 25, 2018– In yesterday's Amandala, we reported on an accident in which an ADO bus that was carrying 40 passengers, including the Belmopan Trojans basketball team, was involved in a collision with another vehicle at about 5:00 on Monday morning, July 23, in Bacalar, Mexico, 45 minutes away from Chetumal.
The bus, which was travelling from Cancun to Vera Cruz, reportedly attempted to overtake another vehicle and crashed into a pickup on the side of the road, which had broken down. The team escaped with minor injuries, and it was reported that one person, a Mexican who was an ADO bus employee, was dead.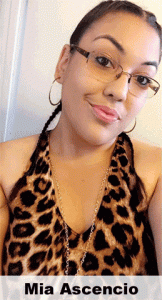 However, new reports from Mexico have surfaced that another person, a Belizean, also died in the accident. Alvaro Ascencio; his wife, Angelita Ascencio; their granddaughter Mia Ascencio; and Mia's young daughter were returning to Belize, and were all seated near the front of the bus, on the left side, when the accident happened.
Angelita, Mia, and the young girl all survived, but Alvaro was flung out of the window of the bus and was fatally injured. Javier Sosa, Alvaro's brother-in-law, told CTV-3 News that the reason that his death was not reported immediately was that the body was so disfigured they couldn't identify it.
However, Alvaro, who was a resident of Paraiso Village in the Corozal District, was the only passenger on the bus who was missing, so they knew the body had to be his.
Via a Facebook post, Mia said that Angelita, who had been trapped inside the bus, fractured her left ankle and received stitches on her head, and her right ankle was swollen. Although Mia didn't suffer any fractures or broken limbs, she said that she suffered a head injury and a neck injury, and her left knee and right leg are swollen.
Mia also mentioned that her daughter suffered a few scratches, but nothing major. Mia and Angelita will remain hospitalized at Clinica Campestre in Chetumal while they recover.
The family has been contacted by the US Embassy and the Belize Consulate in Mexico, who have told them that they will help in any way they can. Reports also indicate that the family has said that the ADO bus company has agreed to pay funeral expenses.