Higher transport, rental and vegetable prices
Steamed cabbage can help lower your cholesterol, and a substance known as sinigrin in cabbage is said to be vital for cancer prevention. However, those who rely on a diet high in such nutritious vegetables have been hit with higher prices due to inflation, which registered at 1.3% in June 2014.
While that rate is relatively low, the price spike for cabbage was substantial, at 52.7%—more than 50 cents on the dollar. The per-pound price rose from $1.07 to $1.64, according to the latest consumer price index report released by the Statistical Institute of Belize (SIB).
Transport and home rental prices have also increased, with particularly increases in San Ignacio/Santa Elena, Orange Walk Town and Dangriga. Vehicle prices and international airfare prices are substantially higher, although most motor fuel prices were lower, according to the report.
Water rates increased by 6.9% but electricity rates were down 7.9%, with rental prices up 1.4%.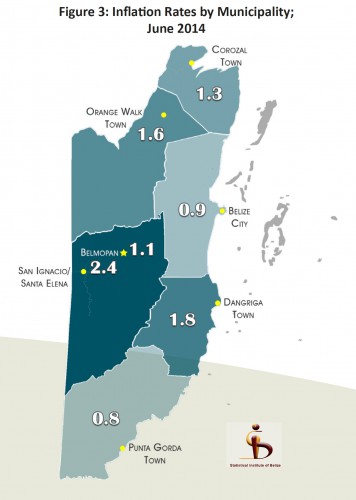 While inflation in the food category has been increasing at an annual average rate of 2.2% since 2011, the SIB reports that it grew less than one percent in June 2014.
The SIB said that there were continued strong increases in the vegetables index, owing to the limited supply of cabbages. The price of potatoes was up 10%, while red kidney bean prices were up by 16.3%, and yellow onions cost 9% more, but sweet pepper prices were down by 22.4%.
Rice, breakfast cereals, pasta and eggs were also a little more affordable. Rice prices were down from $1.21 a pound to $1.15 a pound, while eggs were down from $3.47 a dozen to $3.29.
"Punta Gorda and Belize City boasted the lowest inflation rates at less than one percent. Prices in San Ignacio/Santa Elena increased 2.4 percent, almost twice [the] national average rate," the SIB said.