BELIZE CITY, Thurs. Nov. 7, 2019– Jashawn Brooks, 18, a construction worker of Lake Independence, left home on Tuesday morning to go to a nearby store and he has not been seen or heard from since.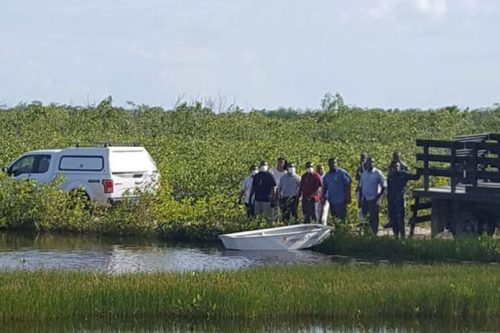 He was found this afternoon, Friday, at this location on the George Price Highway
During the regular police press brief held this morning at the Raccoon Street Police Station, Assistant Superintendent of Police (ASP) Alejandro Cowo said that police and Brooks' family members have been searching to find the teenager since he was reported missing on Tuesday. Extensive searches are being conducted along the George Price Highway and in other areas, but so far, the effort is proving fruitless, Cowo said.
Kent Brooks, Brooks' father, said that his son is not a gang member, nor is he a violent person. He said that Jashawn has never left home for such a long period. This is not like his son, Brooks said, and he is worried that something is seriously wrong.