BELIZE CITY, Thurs. Dec. 3, 2015–An international fugitive, David Nanes Schnitzer, who is wanted in Mexico for his role in a multimillion-dollar offshore banking scam, was located in Belize last month by United States Marshalls and Belize police.
Schnitzer, who had been living under the assumed name of David Banes, was remanded to prison on a charge of uttering a forged document, but was granted Supreme Court bail by Justice Dennis Hanomansingh and subsequently fled the jurisdiction, creating a major black eye for Belize in international law enforcement circles.
The government of Prime Minister Dean Barrow has not issued any statement indicating that it is willing to launch any investigation into how Schnitzer obtained the Belizean identity documents, including nationality certificate and passport, but the Opposition People's United Party Senator, Lisa Shoman, today served notice of a motion to the clerk of the National Assembly for the Senate to investigate the Schnitzer matter.
The House of Representatives will meet on Friday for its first business session since the Barrow administration was returned to power on November 4, and the Senate is expected to meet early next week.
In the wake of the Penner passport scandal, Senator Shoman had tabled a similar motion. That motion, however, was not supported by six government senators, who voted against it, and so Penner was never held accountable for his transgression against the Belize Passport Act and Belize Nationality Act.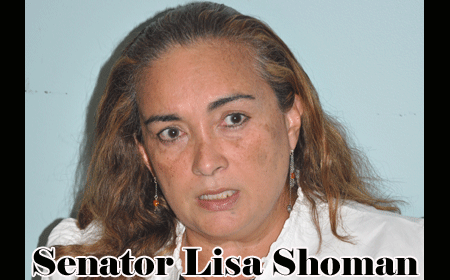 His signing of a passport for the imprisoned South Korean criminal Won Hong Kim, however, was said to be an indictable act by the Director of Public Prosecution, but no charges were filed against him, even after the Won Hong Kim passport was returned to the country.
Today, Thursday, Amandala asked Senator Shoman what was different in this motion for the Senate to investigate David Schnitzer, from the motion to investigate the Penner immigration scandal.
Senator Shoman said the fact was that Schnitzer received Belizean nationality papers, as well as a Belizean passport and voter identification card without being charged for obtaining those documents by fraud and deception.
Shoman also directed Amandala's attention to comments she made yesterday, Wednesday, on her Facebook wall on the Schnitzer matter.
"The issue of 'David Banes' and the acquisition by him of permanent residence, nationality, a passport, voter's ID and other Belizean identity documents and his recent disappearance is something that GOB does not seem to want to address in any adequate manner," Senator Shoman had written on her Facebook page.
"The Senate of Belize is given distinct powers under Section 61 A (2). Those powers include 'instituting and conducting inquiries and investigations on any matter of public interest or importance,'" Senator Shoman further noted in that Facebook post.
She further stated in that post, "Today I have delivered to the Clerk of the National Assembly, the Notice of Motion which is linked here, and which I hope you will take the time, as a concerned citizen of the Jewel, to read and absorb. It is my sincere hope that this Notice of Motion will be supported by all Senators when it is placed on the Order of Business and dealt with at the Senate Meeting scheduled for December 9, 2015."
"If Belizeans do not demonstrate to each other (and the world) that we are serious about investigating and dealing with corruption, then we cannot expect any meaningful change," Senator Shoman said at the end of her Facebook post.