BELIZE CITY, Thurs. May 14, 2020– Due to the social distancing protocol that was implemented under the State of Emergency in March, classes have been suspended for at least the remainder of the current semester, which was unsettling news for many Belizean residents, especially students who were on their way to graduating from primary and secondary schools.
In light of these concerns, the Ministry of Education (MOE) has been working to ensure that students across the country are provided with an education through various mediums so that they may be promoted to a higher level of learning despite the COVID-19 restrictions.
On a special edition of "Ask the Experts," which aired on Wednesday, April 29, Deputy Chief Education Officer, Dr. Neulin Villanueva, discussed several strategies that have been implemented to stimulate and educate both the students and teachers while they remain at home.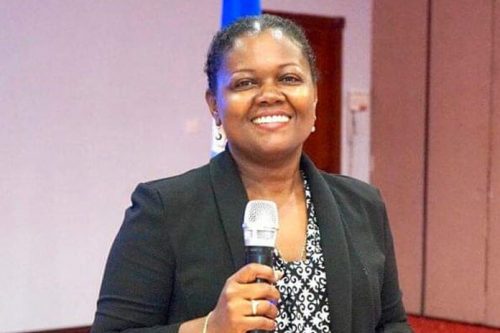 Dr. Neulin Villanueva, Deputy Chief Education Officer
The MOE has been publishing daily activities catering to students ranging from the pre-school level all the way up to standard six. The activities have been made available in three formats: print, online via the Ministry's website, and via audio transmission through local radio stations. Most radio stations air the lessons in four separate sessions: pre-school, and infants 1 and 2; standards 1 and 2; standards 3 and 4 and finally standards 5 and 6.
Parents who may not have access to the online and audio lessons can pick up the printed versions from their local supermarkets, or their village alcaldes in rural areas.
With regard to secondary schools, institutions were asked to submit continuity plans which they will employ for the remainder of the school year and to make arrangements for students who may not be able to access the content readily.
The plans were submitted on Friday, May 1, for review by the Ministry. These schools, along with TVET's (Technical and Vocational Education Training centers), have also collaborated to design a learning package called the Learner's Link, which focuses on a number of subject areas and can be accessed online or via print.
With regard to promotions and graduations for primary school students, Dr. Villanueva stated that based on Education Rule 128, the continuity of learning should be ensured where practical, and students do need to meet the requirements to be promoted; however, in the event that they don't, the repetition of a year of schooling is not expected. The students should be promoted and provided with materials for the next level of schooling so that they can be brought up to speed. If the student is in standard six, however, and does not meet the requirements to graduate, it is expected that they repeat that year of schooling as long as they are below the age of 14.
High schools, however, are at liberty to promote and certify students based on their own assessment practices. In the case of TVET's trainees, they must continue from where they left off before promotion due to the practical aspect of their training.
The Ministry has also included teachers in their initiatives for educational continuity. Given that all licensed teachers must satisfy 120 CPD (Continuing Professional Development) hours within a five-year period, the Ministry has designed two 25-credit CPD courses in addition to the pre-existing courses that are available on their website, namely (i) Thriving in Uncertain Times and (ii) Digital Learning.
These courses run for a period of six weeks, starting May 4, and are asynchronous to suit the schedule of the trainees. To date, over 3,000 teachers have registered for the courses.
Student teachers will be appraised by the MOE, which plans to look at the internal assessment grade and will do an external assessment based on their portfolios, lesson plans, and unit plans as a part of their internship course.
Otherwise, student teachers would need to return in the following semester.