BELMOPAN, Tues. Dec. 10, 2019– One of two thieves pointed a gun at former mayor of Belmopan, businessman Anthony Chanona, and tried to rob him, but he struggled with his attackers.
The second thief threw him to the ground, but Chanona screamed for help and the two thieves ran away. Luckily the former mayor was not injured.
Chanona told police that he was walking from the Our Lady of Guadalupe Church, located near the Ring Road in Belmopan, at the end of a church service on Monday night. As he was approaching his vehicle, two masked men came up to him from the shadows and one, who was armed with a gun, demanded that he hand over his wallet and other belongings.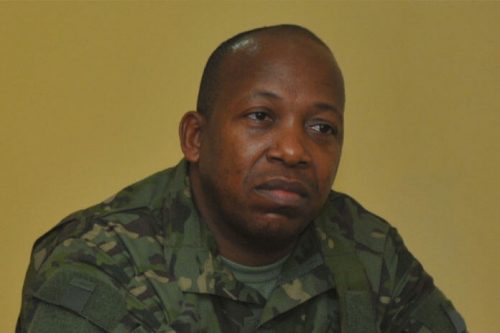 Compol Chester Williams
Chanona said that he instinctively grabbed the gun, and there was a struggle between him and the gunman, and the second thief attacked him.
Chanona told the media that the violence against him has traumatized his family, but this attempted robbery is nothing compared to crimes that have been committed against others in the community.
He thanked God that he had been spared, and said that violent crimes happening across the country must be stopped.
Today Chanona and current Belmopan mayor Khalid Belisle and others held a meeting with Commissioner of Police Chester Williams at his Belmopan office at the National Police Headquarters.
Williams told the media that the police presence in the Garden City will be ramped up during the Christmas season, and beyond. He reminded the public that crime is not a task for the police alone, that it is not a government issue only, but it is a community issue, and all must work together to combat crime.
Feature photo: Anthony Chanona