BELIZE CITY, Mon. Oct. 2, 2017–This is no small feat, Belizeans! Though she was inexplicably overlooked by Belizean officials for last year's Summer Olympic Games in Brazil, Belize's Track & Field superstar Kaina Martinez has achieved the unprecedented accolade of being among the 9 finalists for the prestigious NCAA 2017 Woman of the Year Award. To better appreciate the enormity of this achievement, we reproduce below a part of an article from the NCAA (National Collegiate Athletic Association) web site.
(A biography of all 9 finalists was included in the article, and we expect to share the one of Kaina in our next issue.)
9 finalists announced for 2017 Woman of the Year Award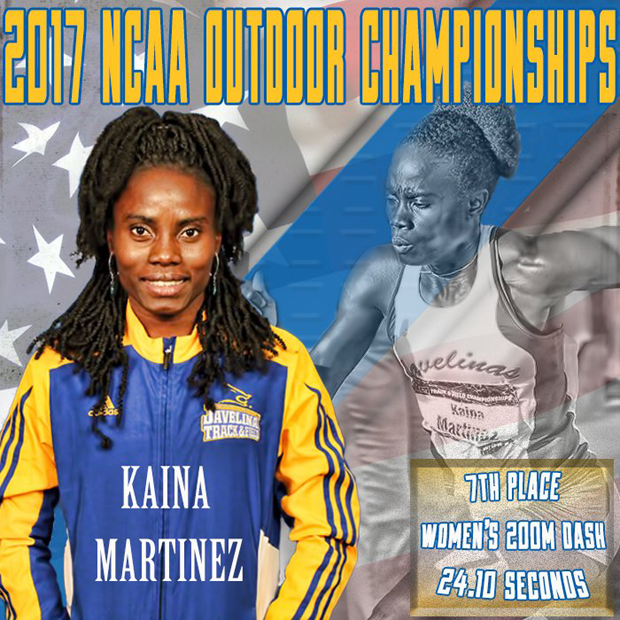 September 27, 2017 — 2:00 pm — Meghan Durham (Source: ncaa.org)
Nine former college athletes have been selected as finalists for the 2017 NCAA Woman of the Year Award and will be honored at an awards dinner Oct. 22 in Indianapolis.
The 2017 Woman of the Year will be named at that event.
Three women from each NCAA division were selected. Their college careers are highlighted by outstanding achievements in academics, athletics, community service and leadership.
The nine finalists were chosen from 30 Woman of the Year honorees, who will be recognized during the event. This group of 30 includes 10 honorees from each NCAA division and represents a range of sports.  Schools nominated 543 college athletes for the award….
In connection with the above event, Kaina is requesting some assistance from fans.
Kaina: "NCAA wants pictures & video clips from my kids camp & pictures of me competing in track when I was much younger.  By any chance do (you) have any pictures or do you know of any other sources that may assist me in getting past clips of my kids camp & pictures of me competing at a younger age? If so, can you assist me in accessing any of my requests Asap?  This somehow can help our country…"
Kaina can be contacted at her email address: [email protected]