Features
— 27 January 2018
— by Rowland A. Parks
July
"Tied up, naked and dead," Amandala's lead story on July 4, was about a mysterious murder that shocked the Bangladeshi community, a small, close-knit business community operating in various parts of the country. Abdush Salam, 29, a Bangladeshi businessman who had lived and worked in Belize for a number of years, was found tied up naked and dead in his bed in an upstairs house at 4 Orange Street. Salam had operated a shop at the Novelo's Bus Terminal.  Later in that same month, police charged Juan Choc, 23, for the murder of Salam. Choc is a construction worker of Baymen Avenue.

In that same month, after being absent from the House of Representatives for 7 consecutive meetings, Hon. Gaspar "Gapi" Vega, the Orange Walk North area representative who stepped down as Deputy Prime Minister, attended the House meeting of Friday, June 30, 10 months after he resigned from Cabinet.
In that month as well, Pastor Mark Humes, 45, a resident of Burrell Boom, who works as a taxi driver out of Novelo's Bus Terminal on East Collet Canal, had a nerve-racking experience when he picked up a 16-year-old boy. The youth had cannabis in his luggage and so police charged Humes as well as the young man for possession of a controlled drug with intent to supply to another. They both spent the weekend in police lockdown.
In that same period of time, Hon. Edmond "Clear the land" Castro appeared before the Senate Select Committee and made a mockery of the process. Castro also denied the assertion by former Immigration agent, Alvarine Burgess, that she paid him to write visa recommendations for Asians.
Also, in the month of July, Mark Pollard, 49, was reported missing by his family, after he went jogging. Pollard, a resident of Peter Seco Street, usually went jogging from his home to the Haulover Bridge.

In July as well, the Lake Independence area representative Hon. Cordel Hyde, speaking in the House of Representatives on the adjournment of the Friday, June 30 meeting, called for the minimum wage to be a living wage. Hon. Hyde told the House, "For the almost 60,000 Belizeans who are making $3.30 per hour, this is no laughing matter."
A 16-year-old boy, Julian Tun, was gunned down on San Pedro in that same month. Tun, a resident of Hope Creek Village, Stann Creek District, had traveled to San Pedro to meet with a Hispanic woman whom he had befriended on social media. It turned out, however, that the woman was reportedly linked romantically to a prominent associate of the George Street Gang.

In July as well, businessman Bert Vasquez, who was indicted on charges of forcible abduction and aggravated assault of a sexual nature, was found guilty in the Supreme Court of Justice Adolph Lucas by a jury of 7 men and 2 women. On May 13, 2011, Vasquez abducted a 16-year-old girl from the vicinity of the Pound Yard Bridge. The woman, 22, gave graphic evidence about her ordeal when she took the witness stand at the trial.
Police, in that same month, shot two Guatemalan men on the Calla Creek Road, in the Cayo District. The two men, one of whom died, while the other was hospitalized, were driving in a stolen Toyota Hilux pickup truck in which they attempted to flee when police closed in on them. One of the men fired at the police, which resulted in a shoot-out. Ervin Rene Huex Xiquen, 37, died from a police bullet to the chest, while his accomplice, Marlon Benedicto Chocooj Portillo, 20, suffered gunshot wounds to the groin and buttocks, as he tried to escape by swimming in the Mopan River.
Also in July, an American couple, David and Anke Doehm, both 56, were remanded to prison, after they were arraigned on a charge of cruelty to a child. The couple lived on San Pedro, where a 13-year-old girl, Fay Lin Cannon, who was in their care, was found dead.  Later in that month, Supreme Court Justice Dennis Hanomansingh released David and Anke Doehm, on $10,000 bail. Not long after, Reggae Streets residents came out against David and Anke Doehm, who had rented living space on their street.
In July as well, the General Legal Council, the body which is chaired by the Chief Justice and which deals with complaints against attorneys, found that attorney Arthur Saldivar had acted "improper" with his client Abdul Marin, a community activist. The GLC ordered Saldivar to pay Marin $3,300. Also, at the Senate Select Committee hearing on the Immigration Department, Hon. Manuel Heredia, Jr., Minister of Tourism and area representative for the Belize Rural South constituency, told the committee, "I'm innocent; blame Immigration Department for irregularities."
Police and Belize Defence Force soldiers, in the month of July, came across a large quantity of BDF uniforms in the Orange Walk District. Two men were taken into police custody, but they were released after being questioned. The uniforms were said to be "unserviceable."
Also in that month, the Court of Appeal ordered a new trial for three men who were acquitted of a murder at the Supreme Court. Brandon Baptist, 28, Orel Leslie, 28, and Tyrone Meighan, 23, were indicted for the November 2012 murder of ex-BDF soldier James Norales. Norales was shot multiple times and his body dumped out of a car at the corner of Fabers Road and the George Price Highway.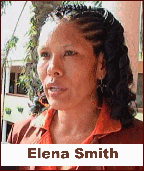 In that same month, former Superintendent of Police Julio Valdez appeared before the Senate Select Committee investigating the Auditor General's report on the Immigration Department. Valdez, who was investigating the Won Hong Kim fiasco, refused to divulge to the committee the identity of the person who had ordered him to stop investigating the irregularities at the Immigration Department. Valdez cited "legal ramification" as his reason for refusing to name the person who ordered him to halt the investigation.
In the month of July as well, the body of a newborn baby, believed to be only hours old, was found floating in East Canal, near to South Street Bridge. An area resident said he was at his home, when a Belize City Council sanitation worker went to his house and called him outside to see something.
Two cops were charged with extortion in that month. Constable Anthony Blair, 28, and Corporal Marvin Salam, 37, allegedly attempted to extort $5,000 from Jessica Bhojwani. Bhojwani is the mother of a student who was traveling in a car in which a small amount of cannabis was found by the two officers who were working at a checkpoint.
Hon. Wilfred "Sedi" Elrington was ordered by the Caribbean Court of Justice, in the same month of July, to return land titles valued at almost 1 million dollars. The land titles are the properties of Progresso Heights, a real estate company that was Elrington's client.
Also in July, a security guard, Trevaughan Chee, 23, died after he was attacked by a bat- wielding man on Mahogany Street with whom he had an argument; the chairman of the Senate Select Committee, Aldo Salazar, indicated that the committee was nearing the end of its public hearings on the Auditor General's Report on the Immigration Department; and the Caribbean Court of Justice ordered the Government of Belize to pay Froyland Gilharry $40,000 due to the cutbacks he suffered in his bus runs from the transport authorities.
August
In the month of August, the former campaign manager of Gaspar Vega, Himar Alamilla, was charged with the murder of Orange Walk resident Daniel "Danny Boy" Sosa, 24. Sosa died from a single gunshot wound, allegedly inflicted by Alamilla.
The UBAD Education Foundation, in that month, facilitated a visit to Belize by Dr. Patricia Rodney, the wife of the slain Guyanese historian Dr. Walter Rodney, the author of the seminal work How Europe Underdeveloped Africa. Dr. Rodney's visit was organized to coincide with Emancipation Day celebrations, in connection with which she gave a lecture.
Also in August, two men, Bryan Clarke, 21, and Donovan Casildo, 26, were convicted of the murder of Sylvan Roberts, Jr. In December 2011, the two men broke into the Santa Elena home of Roberts and killed him. After shooting Roberts, the two armed assailants pressed his wife to hand over jewelry, Diana Roberts said at the trial.
In the month of August as well, Supreme Court Justice Adolph Lucas sentenced businessman Bert Vasquez, 33, to 10 years in prison, after a jury convicted him of forcible abduction and aggravated assault of a sexual nature. In 2011, Vasquez abducted a 16-year-girl from the bus stop at Pound Yard Bridge and sexually assaulted her.

Also in August, former University of the West Indies professor, Brendan Bain, was vindicated in the Jamaican Supreme Court when the court ruled that his right to freedom of expression was violated by the university when it terminated him. The court ordered UWI to pay Bain $4.72 million Jamaican dollars, which amounts to US$40,000. Bain was the Director of UWI's Caribbean HIV/AIDS Regional Training Network and had testified as an expert witness in the Belize-UNIBAM case.
Also in August, Belizean Grace Frazier, 22, died in a shooting incident in Southwest Miami-Dade while she was traveling with a friend, Brittany Clay, 20 in a Nissan Altima car, which came under gunfire and crashed into a tree.
Another August tragedy occurred, when a one-and-a half-year-old toddler's father, a farmer of Spanish Lookout, accidentally reversed his pickup truck on her. Steven Hochfteter did not see his child when he reversed the vehicle over her.
In that same month, a fire on Santa Barbara Street destroyed two structures and left a 20-month-old toddler dead. Shanica Roberts had gone to make a purchase at the store when sometime after 9:00 p.m. the fire engulfed her house, killing her son Tarique Roberts.
Also in August, Alma Flowers, 19, died at the Crooked Tree Junction when she was hit by a vehicle coming from the direction of Orange Walk after she alighted from a bus; and Tropical Storm Franklin hit the Yucatan Peninsula with maximum sustained winds of 60 miles per hour and gusts of up to 70 miles per hour.
Also, Christian "Flash" Velasquez, 23, was shot dead on Antelope Street Extension, and, in an unrelated incident, Kevin Brown, 22, a Galen University student, survived a cruel beatdown on San Pedro, in connection with which police sought Jafari Castro, Gibert Franklin, Jr. and James Young, Jr., for questioning.
Another notable incident in August was the revelation by an audit report that the Ministry of Works lost 1.7 million dollars from its business dealings with two companies, Special Effects and Special Performance. The audit report confirmed that the Ministry of Works paid excessively high prices for items it purchased from Special Effects.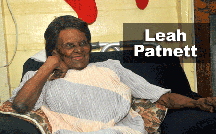 Also in August, PSU president at the time, Eldred Neal, came under pressure for derogatory remarks he had made about the Garifuna people in a recording. Two Garifuna organizations said that they were opposed to his reinstatement. The United Garifuna Association which represents Garifuna in the United States and the National Garifuna Council representing Garifuna in Belize, both expressed disapproval for the reinstatement of Neal.
In August as well, Ryan Thompson, 24, was just about to enter his yard at 193 Neal Pen Road when he was gunned down. A gunman waylaid him and shot him in his legs, chest, arms and back.
Another shooting – that of Armando Lopez, 36, a carpenter — occurred in a bar on San Pedro. A gunman ran into the bar and fired a single shot, hitting Lopez in the right side of the chest, and causing his death.
Also in August, Dwayne Almandarez, 31, four days after being shot in the chest, abdomen and leg by an on-duty Customs officer, succumbed to his injuries while undergoing treatment at the Karl Heusner Memorial Hospital. The incident occurred on Santa Cruz Road, which is in the vicinity of Botez, Mexico. Customs, BDF and police officers were searching for contraband when the shooting occurred.
Also in August, Prime Minister Dean Barrow, when confronted with the massive plundering of national lands by the former UDP Deputy Leader and Deputy Prime Minister, Gaspar Vega, remarked, "What it is, is what it is!"
In that same month, a fish cleaner was shot and killed in an assassination-style, when two men on a motorcycle rode up and one of the men dismounted and fired 8 shots in the direction of Windell Gibson, 26, and his friend Karron Santos, 24. Gibson died, reportedly from one of the bullets which hit him in the mid-section of the chest. Santos was hospitalized after suffering gunshot wounds to the right side of his mid-section and hand.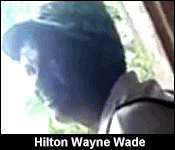 In the month of August as well, Belmopan resident Amy Forte claimed that her signature was forged for a land transaction and the land in question ended up in the name of Andre Vega, the son of the former UDP Deputy Leader and Minister of Natural Resources Gaspar Vega.
September
In the month of September, Bernice Ramirez, the valedictorian of the graduating class of 2017 at Edward P. York High School, earned passes in 20 CXC subjects and won an all-expense paid scholarship to pursue her A-level studies in the UK.
Also in September, businessman Omar Ortiz, 46, died in a road traffic accident on the George Price Highway, when he lost control of his Toyota Prado; and spectators at the Marion Jones Stadium had to flee when a live tear-gas grenade was accidentally used at a military /police tattoo.
In the month of September as well, a plastic seismic detonator-type explosive device with a 6-volt battery was found on Vernon Street.
In that same month, businessman Robert "Bobby" Godfrey, 66, the owner of AAA Security, located at Mile 2 ½ on the Philip Goldson Highway, was found dead from an apparent suicide inside his office. Godfrey's longtime employee, security dispatcher, Delsie Smith, 50, was also found dead from a gunshot to the head, in a murder-suicide that no one can explain.
Consumers of regular gas were hit hard with a 92-cents increase at the pump in that month.
Also in September, Cameron Usher, 41, a chef and resident of Sibun Street, was arrested and charged for marijuana cultivation, after police allegedly found him in a marijuana field. Police opened fire on Usher, sending his son, Kelvin Usher, 17, a St. John's College Junior College student, fleeing into the bushes of Rockstone Pond, and he was missing for a few days before being found on the roadside near the area.
Belize was hit in that same month by a wave of conjunctivitis, commonly known as the "pink eye".
In the month of September as well, Shayanne Castro, 27, the wife of Wasani Castro, who is a son of NEMO and Transport Minister Edmond Castro, was arrested and charged for drug trafficking, after police allegedly found 26 pounds of cannabis at her home. Castro was arraigned in court on the charge and released on bail of $9,000.
October
In October, Dorian Sutherland, 27, a car washer, was murdered by one of his longtime friends. At first when the gunman attempted to shoot Sutherland, his gun snapped. Sutherland did not run and the gunman returned and shot him once in the face. He ran to a nearby house but was refused entry and he fell down dead on the steps. The incident occurred on Lacroix Boulevard near to where Sutherland earned his living washing cars. Sutherland was a father of two children.
Also in October, Daniel "Danny" Anderson, 32, was gunned down on Queen Charlotte Street, in the vicinity of Bismark Club, where he had gone to the birthday party of his brother-in-law. In February, Anderson was acquitted of the 2010 murder of Joyce Mitchell. In 2009, Anderson beat a double murder rap for the 2007 murder of Dorian Michael and Keira Leslie.
In the same month, Prime Minister Dean Barrow announced at a press conference that the government would hire two retired judges from the Caribbean to assist Chief Justice Kenneth Benjamin with his backlog of cases.
Also in the month of October, three Guatemalan policemen turned up in Barranco, the southernmost village in Belize. When the Guatemalan cops were told where they were, they reportedly replied that they had gotten lost.
In the same month, David Doehm, 59, accused along with his wife, Anke, of cruelty toward their 13-year-old adopted daughter, Fay Lin Cannon, committed suicide. The Ministry of Health also reported that the number of cases of "pink eye" was 8000 – double that of 2016.
 Also in October, about 100 spirited citizens, several opposition politicians among them, including PUP party leader John Briceno, took to the streets in the old capital to protest the most recent hike in fuel prices. Marching from the BTL Constitution Park to Battlefield Park in the rains, the protesters chanted "fuel price gone too high."
A United States diplomat fled the country in that same month, after being involved in a traffic accident which claimed the lives of two persons. Samantha Castillo, 30, had just dropped her brother off at Old Belize and was heading back to her Bella Vista home, when the vehicle that was being driven by Captain Justin Guidry, a military liaison officer attached to the US Embassy, crashed into her SUV, killing her and her one-year-old baby girl.
Also in October, the small Belize City activist community was shocked with the senseless murder of one of their own. Activist Albert Cattouse, a taxi driver based at the Albert Street Taxi Stand, was shot and killed by a passenger he dropped off on Dolphin Street.
In the month of October as well, the Opposition PUP accused the ruling UDP of a massive 8- million-dollar hustle. The government announced that it would spend the 8 million to pave a section of Faber's Road. The Opposition said that the UDP ministers would cream off that project for the party's municipal elections efforts.
Also in October, the body of a 17-year-old minor, Erwin Rodriguez, who had been missing for 53 days, was discovered in a shallow grave. In that month, there was also an attempt by three reportedly Caucasian men to abduct three young girls from El Progresso in a pickup truck, but when the vehicle slowed down on a rough stretch of road, the girls were able to escape.
In that month as well, Inspector Fitzroy Yearwood, former press officer of the Police Department, placed his career on the line when he called KREM's WUB show and aligned himself with members of the media who were boycotting the Police Department.
Also in October, Cardinal Andrews, 28, a part-time worker at Belize Water Services Limited, was shot in his head a short distance from the Kremandala compound on Partridge Street.
In that month as well, Shikell Nunez, also known as "DJ Cross De Nitro," was remanded to the Belize Central Prison, after he posted threats to members of the police's Gang Suppression Unit. Nunez is the first person to be charged for a Facebook post in Belize.
Also, the Mexican president, Enrique Pena Nieto, met members of CARICOM in Belize, and a dollar van taxi man, Odner Estizeine, 40, was fatally shot on Complex Drive.
Additionally, two brothers, Ryan Swift, 54, and Steve Swift, 61, of Central American Boulevard were drinking together, when Ryan fell unconscious and Steve went to get assistance, but he too, was stricken by what they were drinking. Steve was admitted to the KHMH in a critical condition, while Ryan was pronounced dead. Ryan was a campaigner for the ruling UDP and was the owner of Ryan Swift Pesticide Control Agency.
November
In November, the Caribbean Court of Justice ordered the Government of Belize to pay the Ashcroft alliance US$78 million in 9 days for the acquisition of BTL.
Also in that month, a Honduran woman, Denia Suyapa Ochoa, was arrested at her workplace at the Ministry of Health in San Pedro Sula, in an operation dubbed "Storm of Fire." Ochoa is accused of human trafficking and some of her victims turned up in San Pedro, Belize, where they were forced to work as prostitutes in unnamed bars on the island. The ring of human traffickers has also been traced to Guatemala and Honduras.
In November as well, Ruth Meighan, a former Director of Immigration, confirmed that many illegal aliens voted in the 2012 general elections in Belize. Meighan made the remarks in her testimony before the Senate Select Committee investigating the Auditor General's Immigration Department report. Over 2,000 foreign nationals were given Belizean nationality certificates.
It was also reported in November that several maritime accident protocols were ignored when a yacht owned by a wealthy Guatemalan singer, Carlos Pena, ran aground near South Water Cay and was allowed to leave the country without the necessary protocols observed.
In that month as well, a storeowner in Orange Walk Town, Amit Moryani, 37, lost his life when two armed robbers entered his store and fatally shot him before leaving with $300; a special needs young man, Dedron Mckay, 20, was gunned down on Haynes Street; and the Government of Belize paid entities connected to Lord Michael Ashcroft US $78 million as final payment for the acquisition of Belize Telemedia Limited. (BTL). The Caribbean Court of Justice had ordered the government to pay the Ashcroft alliance the money in US dollars. It will take the country's foreign reserves about two years to recover that amount, which is about a quarter of Belize's foreign reserves, Financial Secretary Joseph Waight told the media.
Also in that month, a Cotton Tree Village man – Raul Zuleta, 46 — survived a crocodile attack that occurred when he went fishing in the Sibun River; and three policemen were accused of raping two women in the Independence Police Station.
In November as well, the Caribbean Court of Justice ordered the Government of Belize to pay 90 million dollars to the Belize Bank. Fifty million out of the 90 million is accrued interest. The award is for the Said Musa government's guarantee of a loan note for the Universal Health Care Partners.
Four persons died in two separate accidents on the Hummingbird Highway, as they were returning to the city from celebrating the Garifuna Settlement Day in Dangriga in November. The accident occurred at the one-lane bridge in St. Margaret's Village and claimed the lives of Glen Reneau, Alonzo Fraser, Harold Smith and Marlon Flowers.
Also in the month of November, the body of real estate agent, Clinton Arthur Davis, 54, was found on his property at Mile 5 on the George Price Highway with injuries to his head, throat and chest; and BDF Lieutenant Colonel Charlton Roaches was the target of an audit report.
December
In December, a villager of Cotton Tree was beheaded. The head of Hilton Wayne Wade, 56, was found in a plastic bag under a makeshift bus stop in the village by a villager who was on his way to work and saw the suspicious-looking black plastic bag. Later in the month, police charged Eroy Grinage, 36 and Raphael Mencias, 29, with the murder of Wade.
Also in the month of December, the trial of a Belizean, Brian Hyde, 21, who has been accused of a gruesome triple murder in Lehigh Acres, Florida, was halted because one of the key prosecution witnesses referred to his "illegal status." Hyde stabbed his aunt, her daughter and her daughter's boyfriend to death in August 2015.
Emerging in December as well were declassified FBI documents linking national hero, Hon. Philip Goldson, to Cuba in 1967.
Also in December, Justice of Appeal Franz Parke, whose appointment spawned a constitutional court challenge from the Leader of the Opposition, resigned as a justice of the Court of Appeal. Parke, a former schoolmate of Prime Minister Barrow, had served on the bench for less than two months, before submitting his letter of resignation to the Governor General.
Senator Mark Lizarraga, who served on the Senate Select Committee, said in that month, "we are all at a loss as to why the Police Department has not taken any action yet." Lizarraga was referring to the testimony of several persons who testified during the hearings. The business senator added that they would try to make a road map when the hearings resumed in mid-January.
Also in month of December, a prisoner was sodomized at the Belize Central Prison; Baltzar Sarmiento, a security guard and Honduran national, was shot and killed at Buca Shell gas station, his place of work, located at Mile 2 ½ on the Philip Goldson Highway; and Marilyn Williams was appointed a Justice of the Supreme Court.
Other notable incidents in the month of December included a vote by Church Senator, Ashley Rocke, along with the government Senators, to defeat a PUP motion introduced by PUP Senator Eamon Courtenay to amend the Maritime Areas Act; and the death of Ronald Sutherland, 71, a Canadian national and the owner of Tiger Aggregates Ltd., who died from a dynamite blast in Santa Cruz.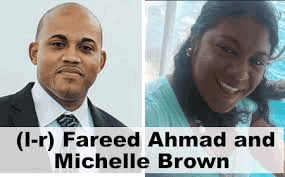 In that month as well, an SUV which crashed into a fence near the Belize border at Santa Elena, Corozal, was discovered to be carrying 6,328 grams of cocaine. The driver of the vehicle fled the scene after the crash. Also, the body of Elvis Lopez, 69, was found at the Hector Silva Airstrip in Belmopan. Lopez was stabbed multiple times and his gold taxi was found with its engine still running.
In that month as well, a Supreme Court judge ordered a freeze on the Public Sector Workers Trust. The Trust has matured into a whopping 7.8 million dollars. Court-supervised mediation is expected to occur early in the New Year.
Also, at the United Nations General Assembly, Belize said yes to a UN resolution against naming Jerusalem as the capital of Israel. The US president Donald Trump's decision to move the US embassy to Jerusalem was rebuffed by the world body, with a majority of countries voting against it.
Another incident which gripped public attention and was in the headlines in Amandala in December was the murder of popular barber, Fareed Ahmad, 39, who was killed in Hattieville. Ahmad was driving his SUV, which was found crashed into the back of an old vehicle. Apart from the vehicle crashing, Ahmad also suffered a gunshot wound in the head. Traveling in the vehicle along with Ahmad was Woman Police Constable Michelle Brown.
Also in December, the US government sent an extradition request for attorney Andrew Bennett, who is wanted for money laundering.
Related Articles
Share
About Author
(0) Readers Comments