Headline
— 15 July 2017
— by Micah Goodin
The Council said that the attorney was guilty of neglect in the performance of his duties
BELIZE CITY, Thurs. July 13, 2017–In 2013, community activist Abdul Marin, and PUP campaigner Herman Blease were seeking union representation for employees at the Kolbe Foundation, although the Laws of Belize (Chapter 304) do not allow for this.
During those efforts, things got heated and Marin was accused of making some offensive allegations against John Woods, chairman of the Kolbe Foundation.
This led to a libel suit which Marin lost. He was ordered to pay Woods in the vicinity of $40,000. However, he never made that payment because Woods pardoned him.
Marin had contracted the services of Saldivar, who did not collect a penny to represent him.
In a strange twist of events, Saldivar will now have to pay Marin because Marin claimed that Saldivar's negligence caused him to fail to lodge a defense, which led to him, Marin, losing the suit.
In November 2013, Marin complained to the Chief Justice about Saldivar, and now, three years and eight months later, the General Legal Council has sided with Marin, referring to Saldivar's actions as "improper."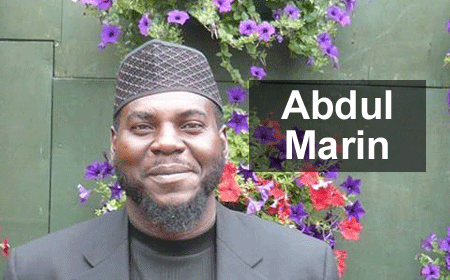 Documents from the council's proceedings reveal that on May 1, 2013, Saldivar met with Marin. He assured Marin that he would be victorious, and that following that victory he, Saldivar, would collect his 20%.
On May 14, 2013, Saldivar wrote and signed an acknowledgement of service to Marin. Saldivar also requested that Marin provide certain evidence and information to be used as a part of his defense. That was the last time that Marin saw or spoke to Saldivar, despite his efforts to meet with the attorney.
Marin told the council that after Saldivar failed him, he retained another attorney, and was allowed leave to file a defense. But on the same day that the matter was called for trial, his new attorney removed himself from the case without filing a defense.
Following this revelation, the Council suspended its hearing until June 30, 2016.
Saldivar was called to testify in the second hearing, but although the council had given him sufficient time to do so, he failed to show up. This caused the council to continue the hearing in his absence.
The Council proceeded with the matter and found that, in failing to meet with Marin, Saldivar was guilty of neglect in the performance of his duties.
The Council determined that Saldivar had failed to address his client's legal challenges with all due expedition, that it was improper for him to accept instructions in a matter unless he could have handled it without undue delay and, finally, it determined that Saldivar had acted with inexcusable delay.
Relying on Section 16 (2) (c) of the Legal Profession Act, the General Legal Council ordered Saldivar to pay Marin the sum of $3,300 within the next thirty days, with immediate effect on July 5.
Today, our newspaper spoke with Marin, who told us, "I am regaining a little hope that there is justice in Belize."
On the matter of the lawsuit he couldn't defend, he said: "I was chanced out of my day in court, like many who are silent…"
When Amandala caught up with Saldivar, he was concerned that he was never paid, but he must now pay a client who did not provide to him the requested information.
We asked him if he would honor the council's ruling. "It's an order," he told us. "I pay or appeal."
"Mr. Nunez is unwittingly doing the bidding of those in the system that I have offended by being outspoken," he added.
Our newspaper will keep monitoring this case for more developments.
Related Articles
Share
About Author
(0) Readers Comments