Headline
— 26 January 2016
— by Adele Ramos
BELIZE CITY, Sun. Jan. 24, 2016–As February approaches, the intense nervousness over deteriorating relations between Belize banks and US banks which have been facilitating money transfers and international transactions, such as credit card payments, has forced Prime Minister and Minister of Finance Dean Barrow to lead another delegation to the US to try and resolve what Barrow has described as "an existential threat."
After chit-chatting recently with US vice president Joe Biden in Guatemala City about the issue, Barrow had indicated that he had secured meetings with key US officials, including regulators, in Washington, USA.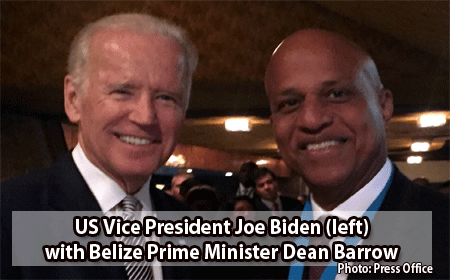 The matter is said to be urgent because the smaller banks which were engaged after Bank of America opted out of doing business with Belize banks last year are also planning on severing relations next month with two banks for which they provide credit card settlement services. One bank has said that it may be forced to revert to a manual process, rather than the existing electronic process, for credit card settlements.
Barrow, who said that a further deterioration would lead to "Armageddon almost," left Belize for Washington on Saturday. A statement from the Office of the Prime Minister said the team is to meet with "key senior officials of the United States Federal Government and of the US banking monitoring systems on the problems being faced by our Belizean banking sector as it relates to the issues affecting correspondent banking relationships and the recent de-risking moves taken by bigger US banks."
Financial Secretary Joseph Waight, Central Bank Governor Glenford Ysaguirre, Belize's Ambassador to Washington, H.E. Patrick Andrews, and Ambassador Mark Espat will attend the meetings with the Prime Minister.
The problems faced by Belize banks were discussed in Parliament on Friday at the first Sitting of the House of Representatives for 2016.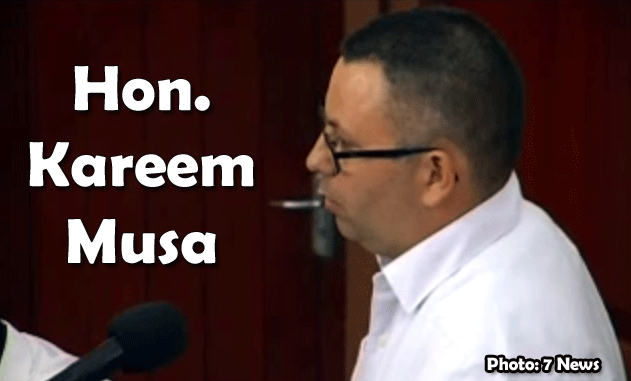 People's United Party member Kareem Musa, who represents the Northside division of Caribbean Shores, where prominent banking and business enterprises are located, said the loss of correspondent banking relations has already been having "a very crippling effect," on Belize's economy, as Belize has been severed from its primary trading partner – the USA. He went on to cite impacts on remittances from Belizeans from the diaspora as well as problems with credit card purchases. Musa later corrected himself by saying that if the situation persists, these adverse impacts would follow.
Barrow said that Musa had not just exaggerated—he lied. He later announced in Parliament that they had already confirmed meetings with the head of the Federal Deposit Insurance Corporation (FDIC)—the agency that regulates the state banks, including Whitney Bank out of Louisiana, which is interested in pursuing corresponding banking relationships with banks here.
He added that they would also meet with the head of the Office of the Controller of Currency—the regulator for the small community banks, such as the one that is now facilitating credit card settlements for Belize Bank and Heritage and Choice Bank (an offshore bank).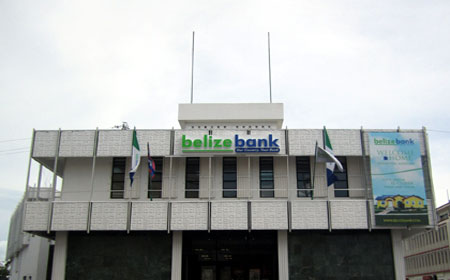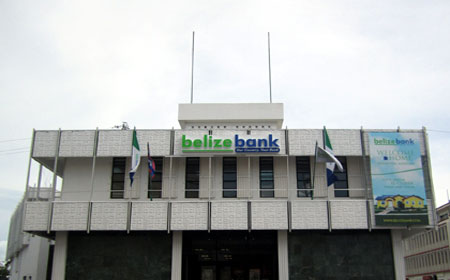 Barrow said that contrary to Musa's assertion, "there is no problem with credit cards."
"There may be in the future if that small bank in New York that's doing the settlements currently decides to pull out, and there are fears that that might happen…" Barrow added.
Barrow warned that if things get any worse, "It's going to be Armageddon almost, for us," but noted that the ripple effects would also bounce back to the US, which does a significant amount of trade with Belize.
When the severing of correspondent banking relations by Bank of America, termed "de-risking," began last year, with the Belize Bank being cut off in April, Barrow had led a similar delegation to the US, and on their return had conveyed the reason stated by the bank—that the Belize Bank was severed because of "a business model mismatch" with Bank of America.
Speaking with journalists on Friday, Barrow elaborated that it was the "regulatory burden"—the stringent requirements put on banks by US regulators—which had triggered the bank to pull the plug not just on the Belize Bank, but also on other banks operating in Belize.
Barrow said that the US bank believes that "the regulatory burden that US authorities have imposed on them simply makes it not cost-effective to continue to do business in our small jurisdictions."
In its last year of doing business with Belize, for example, it garnered $6 million in receipts—a drop in the bucket for Bank of America.
"The regulatory officials in the States say to them… look, you have to, with respect to your compliance requirements, dot every 'i' and cross every 't,' and do the type of due diligence that is required on a continuing basis, a sort of day-to-day surveillance of the banks with which you're doing correspondent business. Bank of America says, 'Well fine! The cost of doing that is such that it's not worth it,'" Barrow added.
Since the exit of Bank of America, Community Federal Savings Bank in New York has reportedly been processing credit card settlements for the Belize Bank, but Barrow indicated that even that bank is about to sever its relations with our local bank, leaving even fewer options for Belize. Barrow called it "a vicious cycle."
Apart from seeking interventions through the high-level meetings in Washington, Belize will also have to keep looking for alternate banks willing to do business with this jurisdiction—banks which, Barrow said, would not think it too onerous because of the regulatory burden they, too, would likely face.
Related Articles
Share
About Author
(0) Readers Comments