Headline
— 09 October 2015
— by Albert J. Ciego
ORANGE WALK TOWN, Wed. Oct. 7, 2015–Two thieves who did not wear masks on their faces held up and robbed a store in Trial Farm, Orange Walk District, at about 9:30 Saturday night, but they were captured on footage filmed by a surveillance camera in the store, and their faces were broadcasted to the public on television news.
       Belize City police who saw the video recognized the thieves and arrested two men from Taylor's Alley, and returned them to Orange Walk Town, where the men were arrested and charged with robbery and aggravated assault with a firearm.
   Jarreth Crawford, 30, of Racoon Street, Belize City, and Albert Wagner, 21, of Lords Bank, Ladyville, both known to police and said to be associated with criminal elements in Pregnant Alley in Belize City, were taken to the Orange Walk Magistrate's Court this afternoon, where they were arraigned on the offenses, after which they were remanded to the Belize Central Prison until December 16.
        The incident occurred at the Yans Supermarket in Trial Farm on Saturday night. Yan Cui, 43, a Chinese businessman of corner West San Martin Street and Phillip Goldson Highway in Trial Farm, told police that at about 9:50 p.m., he was at his business place serving some customers when two men entered.
         One of the men pulled out a firearm and pointed it at them, said Cui, while the other man jumped behind the counter and took $2,000 that was in the cash register, $1,000 worth of Smart and Digicell phone cards and a Huawei cell phone valued at $1,300. The men then ran out of the store.
       According to Inspector Nicholas Palomo, Deputy Commander of Orange Walk Police, police visited the scene and saw footage that showed the two robbers robbing the store. They were bare-faced and one had a 9mm pistol. The footage was of high visual quality.
        Jarrett Crawford is no stranger to police. In December 2007, he was shot by police in the abdomen when he tried to escape from them when they tried to arrest him, because he was wanted for robbery.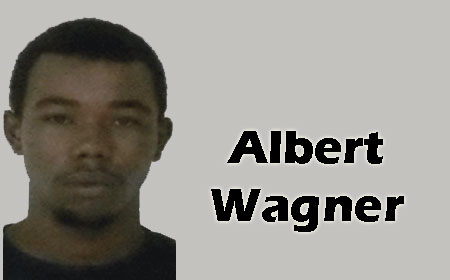 According to police, on that day they were on patrol on Central American Boulevard when they spotted Jarrett Crawford, then 22.  Police said that as they approached, Crawford put down the bicycle he was riding and ran into a nearby yard.
       The police chased him and claimed that he pulled out a small black handgun resembling a .25 pistol and pointed it at them. Police then fired several shots at him, one of which caught Crawford in the left side of the abdomen.
        Crawford was taken to the KHMH for treatment for the gunshot wound. After he was treated, he was arrested and charged with aggravated assault, possession of an unlicensed firearm and ammunition and six counts of robbery, for which he had been identified by the victims, and he was remanded to the Belize Central Prison.
        He served a 5-year sentence and was released.
Related Articles
Share
About Author
(0) Readers Comments