BELIZE CITY, Thurs. July 19, 2018– At a press conference yesterday afternoon at the Marion Jones Sports Complex conference room, Belize Basketball Federation (BBF) President, Paul Thompson, and General Secretary, Julian Murillo, flanked Head Coach, Milton Palacio, who introduced individually the twelve players who comprise the final roster of the Belize National Basketball Team that will compete against El Salvador and Costa Rica in Round One of the FIBA Americup qualifying series this coming weekend.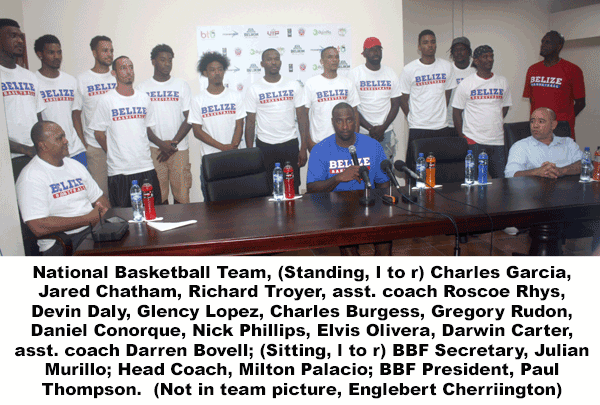 After a series of tryouts over the past couple weeks, in which some twenty-seven players strutted their stuff, coach Milton Palacio, along with assistant coaches Darren Bovell and Roscoe Rhys, whittled it down to the final twelve-man roster. Comprised of a mix of youth and experience, home and foreign based Belizean players, Palacio expressed great confidence in our team's chances of success in the three-day international tournament, which tips off this Friday night at the Civic Center with Belize facing El Salvador. According to Secretary Murillo, if successful in this tournament, Belize gets to advance to Round Two of the FIBA Americup, a continental tournament which culminates in 2021, and also improves our chances of being invited to the qualifying rounds for the upcoming FIBA Olympics tournament in 2020.
The twelve players on the Belize National Basketball Team, listed by name, position (G – guard, F – forward, C – center) and height (' feet, " inches) are:  Charles Burgess (G, 6'1″); Darwin Carter (G, 6'); Jared Chatham (F, 6'8″); Englebert Cherrington (F-C, 6'7″); Daniel Conorque (G-F, 6'4″); Devin Daly (G, 6'3″); Charles Garcia (F-C, 6'10″); Glency Lopez (G, 5'10″); Elvis Olivera (F, 6'4″); Nick Phillips (F, 6'6″); Gregory Rudon (G, 6'); Richard Troyer (G-F, 6'5″).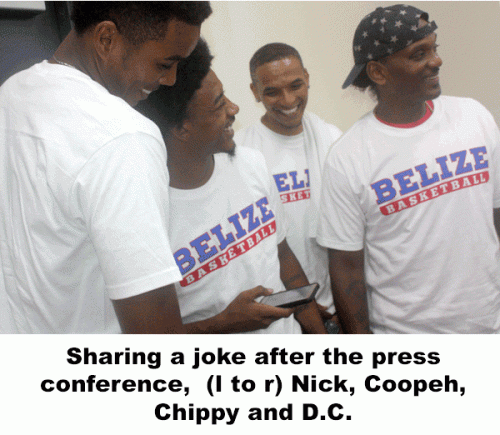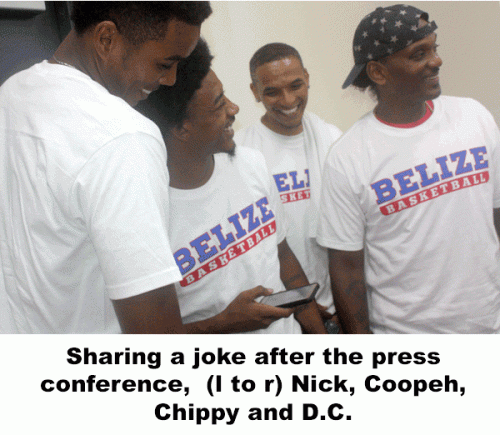 Coaching staff is:  Head Coach – Milton Palacio; Assistant Coaches – Darren Bovell and Roscoe Rhys.
Tournament schedule at Civic Center:
Friday, July 20
9:00 p.m. – Belize vs El Salvador
Saturday, July 21
9:00 p.m. – El Salvador vs Costa Rica
Sunday, July 22
9:00 p.m. – Belize vs Costa Rica
Le's go, Belize!!!