BELIZE CITY, Mon. Nov. 16, 2015–Belize and the rest of the Caribbean are on the alert, after the first cases of the Zika virus (Zik V), which transmits a dengue-like disease, were confirmed in the Caribbean Community (CARICOM) last week Monday, November 9.
The virus, which originated in Africa, is transmitted by biting mosquitos—specifically, the Aedes aegypti mosquito, the same vector which carries the virus for dengue and chikungunya, another emerging disease.
A public advisory issued today, Monday, November 16, by the Belize Ministry of Health says that for the first time, the Caribbean Public Health Agency (CARPHA) has confirmed five (5) cases of Zika virus in CARICOM.
Oddly though, the CARICOM member state where the cases have occurred was not named in the CARPHA release.
Kim Bautista, Chief of Operations, Vector Control, told Amandala that they have not been informed which Caribbean country has confirmed the presence of Zik V.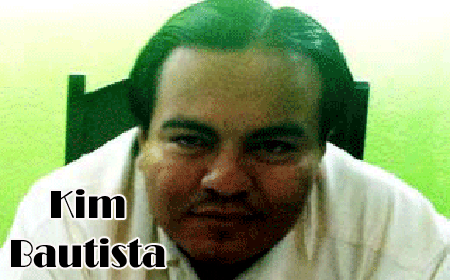 The Belize health advisory said that, "Countries within the Americas such as Brazil, Colombia, Suriname and the Dominican Republic have all reported cases of this mosquito-borne disease this year."
"The Ministry of Health is preparing for the introduction of this disease based on the most recent experience with Chikungunya which spread throughout the Caribbean and the Americas, including Belize within less than one year," the public advisory added.
Bautista said that Chik V was first detected in the Caribbean in December 2013 and by October 2014, it was in Belize. Four Chik V cases have been reported in Belize for 2015, with the latest two coming out of Alta Mira, Corozal.
Bautista noted that Belize's first confirmed case was a Salvadoran who visited Belize with the illness. Bautista said that Belize is, therefore, monitoring reports out of El Salvador, since 12 suspected Zik V samples were sent out by Salvador last week for testing.
If the Salvador samples are confirmed to be Zik V, he said, Belize will need to step up its surveillance, since there are persons traveling daily between Belize and Salvador, via land and air.
The Ministry of Health says that the symptoms—fever, muscle and joint pain, headache, nausea, vomiting and rash—last approximately four to seven days, and are similar to dengue and chikungunya.
The measures to prevent contracting the virus are the same: wearing long-sleeved clothing or long pants, using insect repellents and sleeping under mosquito nets.
CARPHA's executive director, Dr. C. James Hospedales, emphasized that prevention and control are fundamental in order to prevent transmission of the virus.
"The best way to protect yourself from this disease is to avoid mosquito bites and to prevent mosquitoes breeding in and around your home environment," Hospedales said.
"An effective way to do this is by destroying mosquitoes' breeding sites in and around our homes and surrounding areas; keeping water drums tightly covered; draining stagnant water from yards and neighborhoods, and throwing out stagnant water from flower vases, old tires, and other containers that may act as breeding sites," the Belize advisory explained.
The Belize of Health says that complications from Zika are rare and no deaths have been reported.
There is no vaccine or treatment for Zika, it also said.
Related Articles
Share
About Author
(0) Readers Comments