Headline
— 22 March 2017
— by Albert J. Ciego
BELIZE CITY, Mon. Mar. 20, 2017–Julianne Burke, 28, had just finished work at Aisha's Restaurant on Dunn Street at about 8 o'clock Sunday night and was going with her 6-year-old son to her room, which is located in the same yard behind the restaurant, when her brother, who had lay-waited her, came out of the darkness and attacked her with a machete.
Burke's little son ran back to her employer, shouting that her uncle was killing her mommy.
---
Her 6-year-old son witnessed the terrible tragedy
---
Julianne managed to escape from her homicidal brother and ran out of the yard to the front of the restaurant to get away from him, but he chased her and tripped her on the road, and chopped her mercilessly.
Persons in the area who became alarmed by the screams for help looked out and saw the vicious chopping of Julianne, who was well known to them. She had been chopped on her head, on her shoulders, on her stomach and her arms and legs.
When they went to assist her, her attacker, Elijah Burke, ran.
Amandala was told that they called 911, but there was no response.
Police who were on North Front Street by BelChina Bridge were alerted, and they went immediately to the scene and took the horribly butchered Julianne to the Karl Heusner Memorial Hospital, where she was admitted to the Intensive Care Unit, but she died at about 11 o'clock this morning.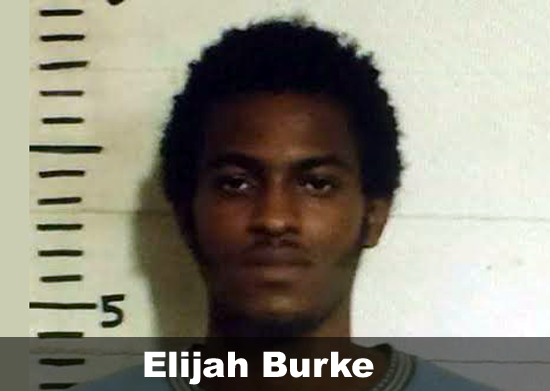 The owner of the restaurant told us that the attack was vicious, but she does not believe that Burke's brother has a mental problem. Her brother knew what he was doing, she said, because he ran when he saw people coming.
At the time of the attack there was no one on the street. She said that when the little child was being taken to his aunt, he was crying and was saying "Uncle kill mommy."
At the time of our visit to the restaurant, the owner and six other women were seated, remembering Julianne Burke, and there was sorrow among them. We were told that Julianne was a sweet girl who was soft-spoken and obedient. She was a cook and a hard worker, and did not deserve such cruelty, they said.
Sometime ago, her brother was found beaten up in the Lord's Ridge Cemetery, and she took him under her care, and this is the thanks she got from him, they remarked. They also feel pity for the little boy, because he saw his mother being killed by his uncle.
Police have tonight arrested Elijah Burke.
A relative tonight told Amandala that there was no prior confrontation between the deceased sister and her brother.
Elijah and Julianne, we were told, had a peaceful relationship, and so the family is at a great loss as to what triggered the bloody murder.
However, according to a relative, Elijah was short-tempered, intolerant and was unable to hold on to employment because of his lack of self-control.
A family member told us that tonight, Elijah went to his other sister's house on New Road and waited at the entrance of her street with a machete. Fortunately, police came and nabbed him.
Related Articles
Share
About Author
(0) Readers Comments