ORANGE WALK TOWN, Mon. June 19, 2017–An Orange Walk Customs official told us this evening that they found a cargo of beer, a total of 89 cases of assorted un-Customed Mexican beers, including Corona, Modelo, and Tecate, in a truck they inspected while on routine patrol about 10:00 Friday night.
Four men were in the pickup at the time, two of whom are sons of Hon. Edmond Castro, Minister of Transport and the National Emergency Management Organization (NEMO), Wasani and Jafari Castro. The other two were Dedric Ramclam and Gian Espadas.
Customs officials told us that the vehicle and beers were impounded and the men were taken into custody and detained. Today, the men decided that they would settle out of court. The Comptroller of Customs was consulted and an undisclosed settlement sum was agreed upon.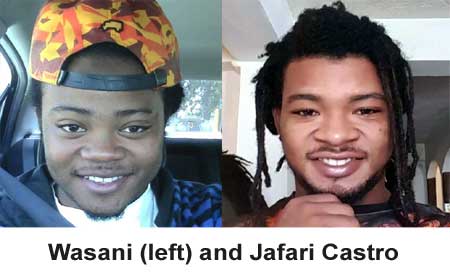 The Comptroller of Customs explained to the media that the majority of cases of this kind are handled in the same manner – settled out of court. The sum must be paid and the proof of payment presented to Orange Walk Customs before the vehicle is released.
Presently, the vehicle remains in the custody of the Customs Department.
We were told that the men did not resist or protest when the vehicle was stopped, that the men cooperated fully with the officers, and that they did not invoke the intervention of their father, Minister Castro, to get out of trouble with the law.