BELIZE CITY, Tues. Sept. 26, 2017–Edmund Kwan, president of the Chinese Association, and members of the association, have reacted to the continued violence being experienced by Chinese business owners.
Between Friday and Monday, three Chinese stores were held up and robbed, and a store owner was killed in an attempted robbery in Belize City at about 8:30 Monday night.
Baiman Wu, 58, who has been living in the city for about 20 years and was operating his store at the corner of Vernon and Santa Barbara Street, was shot in the right side of the head by a thief who escaped empty-handed.
Wu was rushed immediately to the Karl Heusner Memorial Hospital, but died shortly after while doctors were trying to treat him.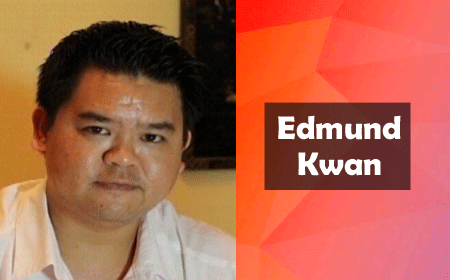 Kwan said that the Chinese Association is very concerned about the violence and is urging police to conduct a thorough investigation and bring those responsible to justice so that they can be punished to the full extent of the law.
Kwan is urging all Chinese business owners to be very alert, to remember faces of those they've encountered in the past and observe new persons with whom they come in contact. He said that the occurrence of two robberies in the same area is worrying, and he is urging police to increase patrols around business places.
Police said that Wu was in his store when a robber entered and demanded money. Wu did not cooperate and the robber shot him in the head, and ran out of the shop.
Police say that they are investigating the murder.