BELIZE CITY, Mon. Mar. 12, 2018– Good night, Football Family.
The City Boys 10 & Under Grassroots Tournament 2018 Week 5 games were held on Saturday, March 10, at the Yabra Football Field. In the 4 games scheduled, Ladyville Rising Stars won, 3-1, over Sampson Academy; Poor & Famous also won, 3-1, over St. John Vianney; City Boys Jr. won by default (3-0) over Carlston Elite; and Reality Youth won, 3-1, over Warriors FC.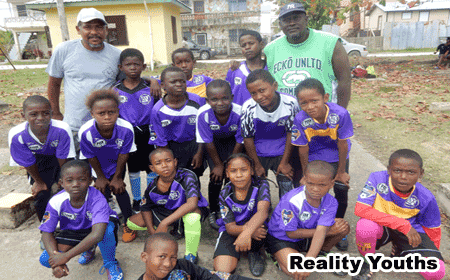 Players of the Day were Jarreth Tablada (Ladyville Rising Stars) and Tishawn Gillett (Reality Youths), who scored 3 goals each (Hat Trick)!!!!
Week 6 Schedule
Saturday, March 17 – 2018 ALL STAR GAME
City Boys 10 & Under All Star 2018 will be held on Saturday, March 17, at the Yabra Green, starting at 11:00 a.m.
Players for the All Star Game
Coaches from the 8 teams participating in the tournament will select 7 players from their respective teams.  We should have a total of 56 players and 4 goalkeepers.  We will then divide the 60 players into 4 teams to participate in a 4-team Marathon.
In between games we will have Skills Challenge games such as Juggling, Passing and Shooting for players. Parents, friends and family are asked to come out to support the players.
Stay tuned for Week 6 results of good news and development. Football for All.