Sports
— 05 March 2016
— by Peter A. Young
BELIZE CITY, Thurs. Mar. 3, 2016–A pleasant day to all cricket fans! Under the auspices of the Belize National Cricket Association, and with the kind sponsorship of Belikin and Sprite, the Harrison Parks 2016 Cricket Competition continued over the weekend with some very excellent and heart breaking games.
Let's go to Rancho Dolores first, where last year's champs, Easy Does It, traveled there to go up against the home team, Western Eagles. Both teams had not lost a game yet. So it was believed that this would be a very exciting game. The Eagles took to bat first. Well, it was not easy for the Eagles, as batsmen started to fall one after the next in quick order under the stiff bowling of Herbert Banner. In less than two hours, all wickets fell, for a very small score of 39 runs. Dirk Sutherland top scored with 17. Herbert Banner took 7 wickets. Both teams agreed to continue through lunch break.
Well, at the fall of one wicket, Easy Does It surpassed the Eagles score. Malcolm Reynolds scored 15 runs. Most of Eagles' batsmen were bowled out for nothing.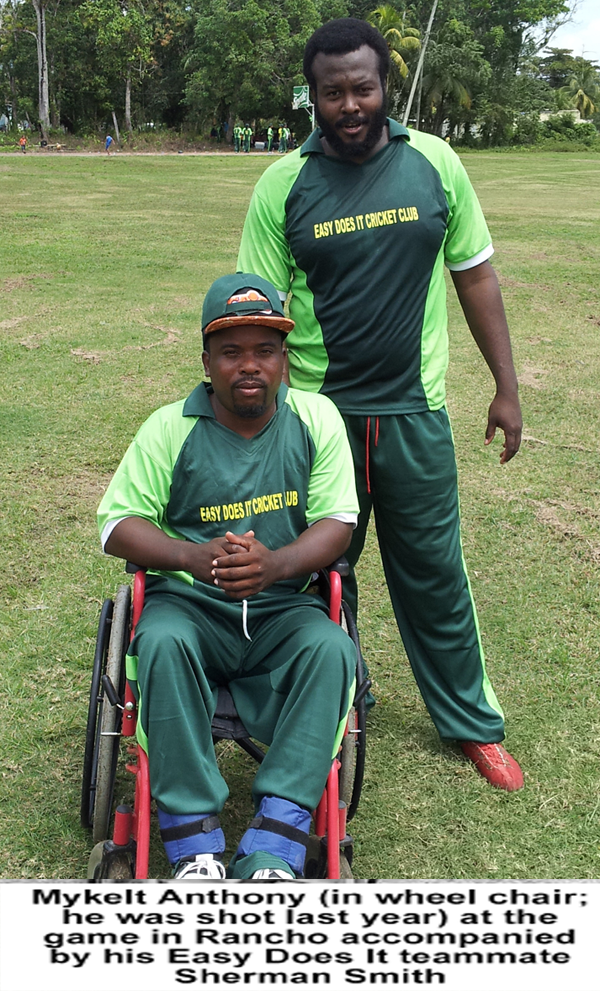 In Burrell Boom, Suga Boys went there to play against home team Brave Union. Suga Boys took to bat first, and things went very well for them, as they started to put runs on the score board. Things were even better for veteran Sonny Wade, as he played so well that he batted 107 runs that added to his team score of 183 at the fall of the last wicket. Sonny went in at bat in the second position, and was not out throughout the game. Well done, my friend. In that inning, Jerry and Lyndon Cassasola took 2 wickets each for Brave Union.
Brave Union went to bat and tried to master the score of the Suga Boys; but they did not, when the last wicket fell, they could only reach 96 due to the good bowling of Jeovanie Wade, who took 4 wickets. Jerry Cassasola top scored with 28 runs.
Excellence rode over Police a little easy with a score of 127 to 82. For Excellence, Terrence Flowers scored 37, while his teammate Clinton Roca took 4 wickets. For Team Police, Rodwell continued and scored 16 runs, while Brandon Lewis took 4 wickets.
Then Brilliant walked over Wicked 11 very easily with a score of 176 to 81. In that game, Jermaine Smith scored 34 runs and also took 4 wickets. Calbert Reynolds also took 4 wickets for Brilliant. Walter Flowers scored 15 runs for Wicked 11, while his teammate Travis Robinson took 2 wickets.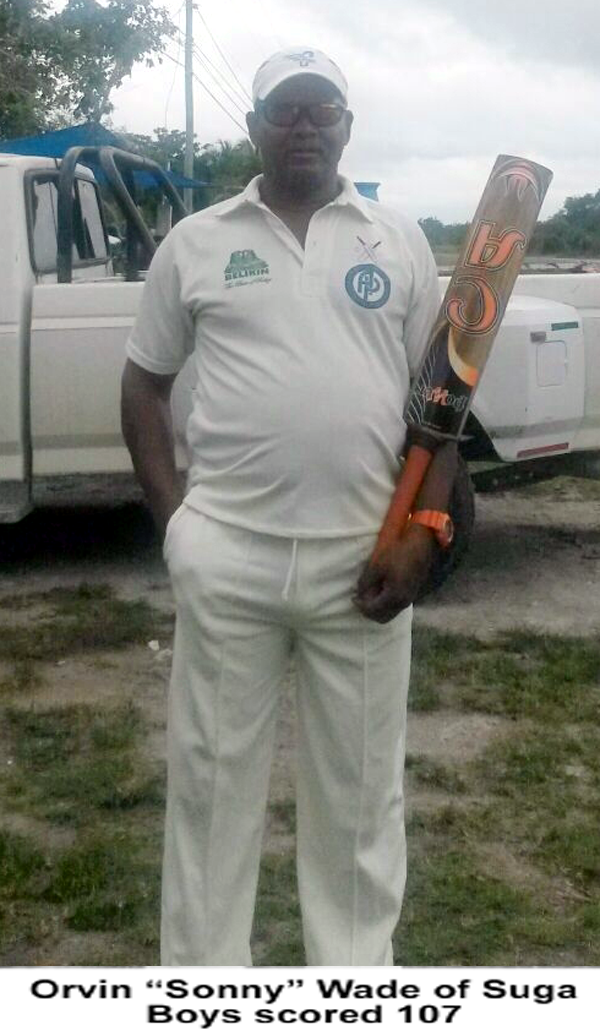 Then, Bright Star and Cashu Medicos met to break a tie of 0/0. Bright Star went to bat first, and at the fall of the last wicket, the team had scored 150 runs. Ashton Vacaro scored 41 runs and took 4 wickets. Cashu Medicos took to bat and displayed a very good showing, but at the end of the game, they lost with 137. A. Hussain scored 31, while Yadaf took 3 wickets.
Berlan vs Uprising was not played due to the wet field in Isabella.
The following games are scheduled for this weekend:
ZONE ONE – Police vs Cashu Medicos in Belmopan; Easy Does It vs Bright Star in Lemonal; Excellence vs Western Eagles is postponed.
ZONE TWO – Berlan vs Suga Boys in Carmelita; Brave Union vs Brilliant in Crooked Tree; Sunrise vs Wicked 11 in Lords Bank; Uprising rests.
Come out and enjoy your game! Remember to respect your fellow men.
Related Articles
Share
About Author
(0) Readers Comments