Latest
— 02 August 2017
— by Micah Goodin
JALACTE, Toledo District, Mon. July 31, 2017–Almost three months ago, Carlos Pop Xol, 44, a Guatemalan businessman, was stabbed to death near Jalacte. His body was discovered by a relative who quickly notified police.
Following his death, Assistant Superintendent of Police (ASP), Clement Cacho, made this statement to the press: "On Thursday, April 20, 2017, approximately 5:30 p.m., information was received of the lifeless body of a male person approximately half mile from the Tree Tops Outpost whilst passing the Jalacte junction.
"As a result, police visited the area, where they saw a Maya descent male person lying face up wearing a black t-shirt and a long blue jeans pants and a brown shoes with multiple stab wounds across his body.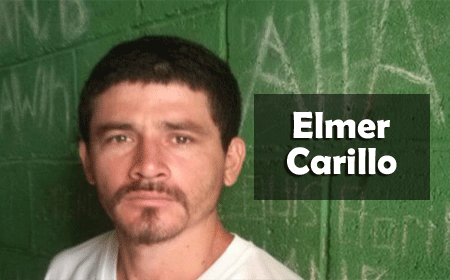 "He was heading back to Guatemala from Bella Vista village when he was attacked by two men who inflicted the fatal injuries. At this moment, a post-mortem exam is ongoing and the police are seeking two individuals in this case. It appears that Mr. Xol was robbed, of all his belongings."
Cacho had indicated that the suspect in this incident was residing in Belize.
Today, police charged naturalized Belizean Elmer Javier Carillo, 27, with the murder of Carlos Pop Xol.
Related Articles
Share
About Author
(0) Readers Comments