Headline
— 10 June 2017
— by Albert J. Ciego
CONSEJO SHORES, Corozal District, Thurs. June 8, 2017–The foreboding felt by relatives and friends of Zeidy Orozco, 34, and her common-law husband, Baltazar Lopez, 41, that something terrible had happened to them was confirmed when their decomposing corpses were found six days after they disappeared.
Orozco, a domestic from San Andres, and Lopez, a construction manager, who lived together in Ranchito, Corozal, have been missing since 9:30 Thursday night after they were last seen together on the Coro Blu beach in Corozal Town. Orozco's car was subsequently found in a cane field on Friday afternoon, burned and totally destroyed.
A search had been carried out by friends, volunteers, family members and police, but the efforts were in vain, and hopes that they would be found alive began to dwindle after four days of searching.
After six days of sweeping searches in the villages, back areas, cane fields, minor roads and picados in Corozal District, the nightmares of the friends and relatives of Orozco and Lopez became real when their corpses were found on Wednesday afternoon in an advanced stage of decomposition, lying fully clothed on the ground just two feet apart in a bushy area off the Consejo Shores main road, not far from the rubbish dump.
The driver of a dump truck travelling on the Consejo Road saw vultures in the area and he could smell the stench of rotting flesh. He got out to investigate the reason for the stench, and that was when he saw the horrible sight. He immediately alerted the searchers and called police.
Police said that at about 2:00 yesterday afternoon, they visited a feeder road at Mile 2½ on Consejo Road and found the bodies of Zeidy Orozco and Balthazar Lopez in an advanced stage of decomposition. That area is about 12 miles from where Orozco's destroyed car was found, in Patchakan.
A post-mortem exam determined that Orozco's death was the result of blunt force trauma to the head and Lopez's death was caused by a gunshot wound to the head.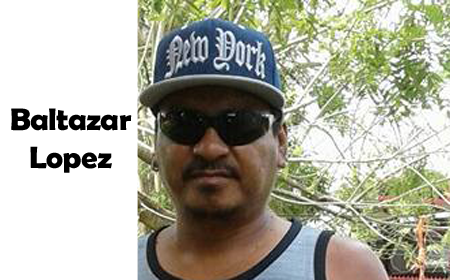 Police say that the motive for the abduction and murder of the couple is not known.
The murder of Orozco and Lopez took place just a month after another couple residing in Corozal, Francesca Matos, a Canadian national, and Drew Devoursney, an American, were found strangled to death, with their hands bound. The bodies were found near Chan Chen, and Matus' vehicle was found abandoned in a sugarcane field near Paraiso.
Questions remain about whether there is a connection between the two incidents, if there is a serial killer or killers loose in the district.
Police are urging the public, if they have any information that can help solve these two double murders, to contact the nearest police station, or call 0800-922-TIPS, or 911.
Zeidy Orozco leaves behind an 8 year old daughter.
Related Articles
Share
About Author
(0) Readers Comments