Belizeans are in for a rude and wicked awakening as the Guatemalan militaristic/oligarchy eagerly mobilizes and pushes for what they believe is theirs – Belize! The regime has made public its commitment to seal this quest by allocating $14 million for public brainwashing upon its citizens and an additional $32 million for its referendum. The excitement and aggressiveness that permeates the regime's approach to finally settle its protracted territorial claim to Belize is likened to a predator closing in on its prey. Meanwhile, the handful of career politicians and bureaucrats who have enjoyed a monopoly on national leadership in the tiny nation of Belize agreed to collaborate.
After being wined and dined by regional and global powers in the various metropolitan capitals, they have totally committed themselves to the scheme and gamble of submitting the national territorial integrity of Belize into the hands of the ICJ (International Court of Justice). They too will flood several millions into a national campaign courtesy of the metropolises to cajole, brainwash and convince the unsuspecting Belizean population that participating in this gamble is in their best interest to finally settle the Guatemalan land grabbing. In so doing the largely fragmented, distracted and politically polarized Belizean population is extremely vulnerable to making a decision that can permanently alter the national boundary and geography of the nation-state.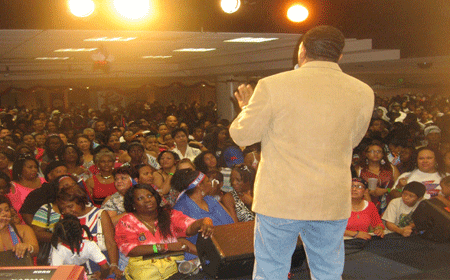 Today Belize is heavily infiltrated by thousands of Guatemalan citizens who have been incorporated into the mainstream and have been used as a voting bloc by the two dominant political parties for self-serving purposes over the past decades. The activist community for its part, whether wittingly or unwittingly, has been absorbed by the PUDP, which essentially rendered them null and void in effectively addressing this national issue.
Perhaps this is going to be the long awaited "litmus test" that will force the Belizean people both at home and abroad to finally answer the question as to what price are we willing to pay in protecting the sovereignty, independence and territorial integrity of the nation. Indeed, the children and descendants of our ancestors who rose up in 1919, 1968, 1981 and 1991 are now faced with the burden and challenges that life imposed on each traveler who comes this way.