Sports
— 15 July 2017
— by Bernard Wagner
BELIZE CITY, Fri. July 14, 2017–The Kings utilized a 28 to 13 third-quarter run to overcome an 11-point first-half deficit, eventually winning by the final score of 85-74 over BTL last Friday night in the nightcap game of Interoffice Basketball, at the St. Martin De Porres Swift Hall Auditorium. Kings' Jacob Leslie knocked down five threes on his way to a 29-point night, while leading his team to the big come-from-behind victory. Down at the conclusion of first-half play, Leslie made scoring his very clear goal in the second half. Farron Louriano added 25 points 7 rebounds on 6 of 13 from the field.
Meanwhile, BTL's Lennox Bowman finished with 26 points on 9 of 24 from the field, while his teammate, Jason Vasquez contributed 13 points in the loss.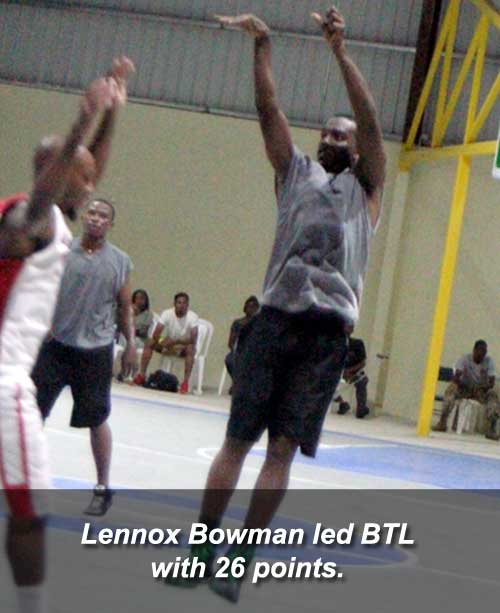 In the open game, the Bulldogs continued their winning ways, holding off a late fourth-quarter charge by Infotel, to win by the score of 79-75. Roderick Williams scored 21 points for the Bulldogs, to go along with 3 rebounds 2 assists. Roscoe Rhys was the only other Bulldog in double figures, totaling 12 points on 7 of 13 from the field.
On the other hand, Infotel had three players scoring in double figures, led by Elvis Olivera 23 pts 7 rebs, Earl Johnson 14 pts 6 rebs, and Elton Anderson 12 pts.
On Saturday, it was the Dragons edging the Mayan Warriors, 90-89, behind Akeem Watters 22 pts, followed by Eyan Rene 20 pts, and Cordel Gonzalez 15 pts. The Warriors, on the other hand, had five players scoring in double figures, with Marvin Skeet leading the charge, totaling 19 pts 8 rebs, Winston Pratt 15 pts, Ryheem Thurton 14 pts, Benedict Terry 14 pts 11 rebs, and William Black 10 pts.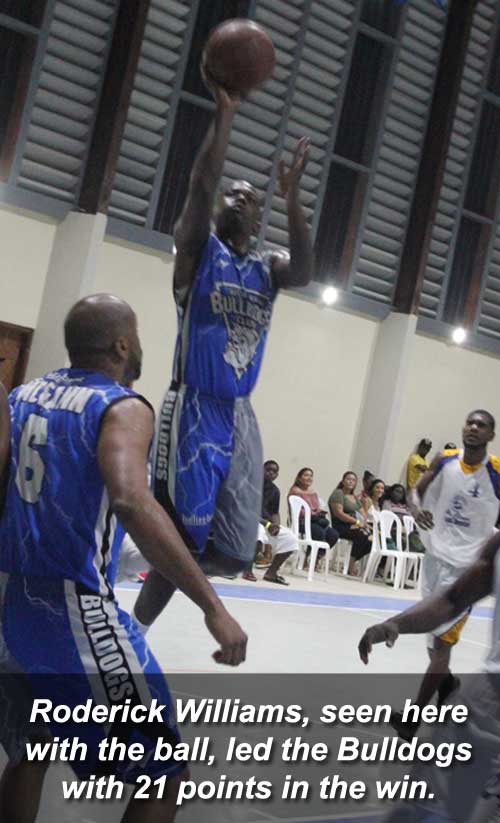 In the late game, Central Health won in convincing fashion over Tuff e Nuff by the final score of 78-58. Ty Bradley missed a double-double by one rebound, totaling 18 pts 9 rebs, while for Tuff e Nuff, it was Linford Flores hitting for 12 pts.
The games continue tonight with BTL seeing action against Tuff e Nuff, and Central Health going up against the Mayan Warriors. Meanwhile, on Saturday night it will be the Kings looking to win their third in a row, as they take on Infotel; and the Bulldogs going up against the Dragons.
Related Articles
Share
About Author
(0) Readers Comments