Features
— 13 June 2018
— by Andrew Enriquez
The national identity of Belize is a complex, multifaceted construct that is continuously evolving. With a history amalgamated from numerous other nations and cultures, there are inevitably varied interpretations of what this identity is. Such contesting perceptions of Belizean identity have largely contributed to diverging policies on citizenship.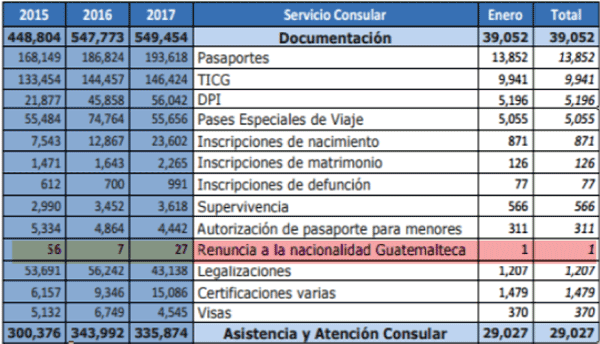 On the one hand, at the heights of the immigration boom in the early 80s, we allowed unchecked, willful and wanton immigration, without considering the consequences of quick demographic changes on various aspects of life and society, and on the other hand, we stripped away the citizenship of some born Belizeans who became citizens of other countries.
It was not until 1985 that Guatemalans acquiring Belizean citizenship became a highly contested issue when an interpretation S 29(3) was enshrined in the Constitution that: "No person shall be entitled… to be a citizen of Belize or be granted citizenship of Belize if such person shows any allegiance to or is a citizen of a country which does not recognise the independence, sovereignty or territorial integrity of Belize."
Interestingly, that year also ushered in a new Constitution in the Republic of Guatemala where a provision — Article 145 — was extended to Belizeans that was formerly only afforded to nationals of the Republics of Central America. That being, if a Belizean becomes domiciled in Guatemala and requests to become a Guatemalan, that person will be considered a native Guatemalan of origin and would still retain his or her Belizean nationality. Since 1996 the provision was extended to other countries in Decree No. 86-96, which amended the laws to allow other dual nationals. It also brought into force citizenship by descent – Article 144 – giving Guatemalan citizenship to the children of a Guatemalan born in Belize or elsewhere. They are considered a Guatemalan at birth with all the birthright citizenship of someone born in Guatemala.
The involuntary loss of Guatemalan citizenship is constitutionally prohibited, but Article 148 of the Guatemala Constitution allows for the suspension, loss, and recovery of citizenship in accordance with the provisions of the law.
Our constitution is clear: any citizen of a country which does not recognize our territorial integrity cannot gain Belizean citizenship by registration (naturalization) without first renouncing their citizenship. All matters relating to the acquisition, preservation, loss and recovery of Guatemalan nationality, are governed exclusively by the laws of Guatemala.
Guatemala's Citizenship Act (Ley de nacionalidad) is the legislation that addresses the voluntary renunciation or abandonment of Guatemalan nationality. Article 3 of this act stipulates that Guatemalan citizens may renounce their citizenship if it is mandatory in order to obtain the citizenship of another country.
They say the proof of the pudding is in the eating. I reached out to my old schoolmate who is a former senior legal adviser to the Government of Guatemala and requested any information that she might have on the number of Guatemalans renouncing their citizenship in Belize. She was unable to find any, but she did share the number of Guatemalans who renounced their citizenship worldwide. From the reports she shared, approximately 124 Guatemalans renounced their citizenship between 2011 and 2017. (see  attached).
This would suggest that tens of thousands of Guatemalans were granted citizenship documents without actually renouncing Guatemalan citizenship as is required. The remedy at law for invalid or ineffective renunciations of foreign citizenship is spelled out in sec 19 of the Belizean Nationality Act. It states: "In any case where any person purports to renounce citizenship of any country for the purpose of acquiring, retaining or resuming, under any provision of this Act, the status of a citizen of Belize, and it is found at any time that the renunciation was not in accordance with or not effective under the law in force in that behalf in such other country, that person shall be deemed NEVER to have acquired, retained or resumed, under that provision, that status of a citizen of Belize; and if the Minister makes a declaration to that effect in any such case, the declaration shall be final,"
This crisis of our own making is not so much about Guatemalans trying to become Belizeans in the future. This is about the approximately 15% of the population with Belizean nationality documents who are not Belizeans. These people were not citizens of Belize or a Commonwealth citizen, yet some have participated as voters in several general elections. Others have given Belizean citizenship to their children not born in Belize and in some instances to their spouses. There is nothing to rescind or revoke because they were never a citizen of Belize. They are still Guatemalan and are not stateless and enjoy full rights in Belize and Guatemala. If this is not corrected, we will have thousands of people who are not citizens of Belize but who are citizens of a country that does not recognize Belize help decide whether Belize is to take the border dispute with their country to the International Court of Justice (ICJ).
To quote a great philosopher, "We have met the enemy, and it is us." We have largely ignored the role that our own actions have played in creating this mega-crisis. As such, a temporary status should be granted to these people so that they are able to legally renounce their original nationality and become Belizeans for the first time, or change the law if that is the will of the people of Belize. Perhaps this is an issue that should be put to a referendum because a cursory reading of S 29(3) and Guatemala's citizenship by descent legislation would suggest that this is a much bigger crisis than we imagine.
Notes:
Ministerial discretion: Sec 29(3) of the Constitution empowers the minister with discretion to "grant Belizean citizenship, to who would otherwise be entitled to such citizenship under the provisions of sections 23 and 25 of this Constitution."
Naturalized Belizean citizens are Sec 26 citizens, the so-called citizenship by registration. The minister is NOT granted discretion in this instance.
Aside from the Constitution , sec 26(1) of the Belizean Nationality Act (BNA) provides that the Minister may in his discretion grant Belizean citizenship to "… citizen[s] of Belize by descent" and those who were citizens before Independence Day — similar to the limited power of discretion granted in sec 29(3) of the Constitution.
In the early 1990s Guatemala recognized Belize's political independence and right to self-determination. They did not recognize the country's"territorial integrity," which refers to the territorial 'oneness' or 'wholeness' of Belize.
 It is important to mention that the Government of Guatemala ratified the Convention Relating to the Status of Stateless Persons and the Convention on the Reduction of Statelessness. Guatemalans. The Statelessness argument is moot.
Related Articles
Share
About Author
(0) Readers Comments