UNITEDVILLE, Cayo District, Mon. June 19, 2017–The body of Jorge Lemus, 52, was found in Unitedville, in a drain bordering the George Price Highway, at around 8 o'clock on Saturday morning.
He was observed with a swollen face and bruises to his left eye.
Today, Assistant Superintendent of Police (ACP), Daniel Iche, told Amandala that Lemus, a construction worker of Unitedville, "was a known alcoholic."
But when our newspaper asked if Lemus may have gotten overly intoxicated and accidentally fallen into the drain, ASP Iche replied, "We will wait on the post-mortem examination result to determine the cause of his death."
While police await the results of a post-mortem, the Lemus family has opted to voice their suspicions to our newspaper.
A sister of the deceased, Ada Lemus, 36, today told Amandala, "At the beginning, we were thinking that he just got drunk and dropped there, but afterwards, we believe that somebody hurt him; I don't believe he got too hurt to just drop there."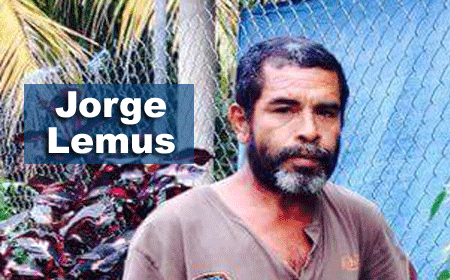 According to her, it appeared that her brother was hit in the face with a metal object.
However, she remains clueless as to why anyone would want to harm him.
"We know he usually goes out to drink, but he doesn't have no enemies out there. He always drinks and always come home safe," she told Amandala.
She added, "Everybody loved him in the village…everybody was friends with him…he was not a troublemaker."
Lemus was last seen alive by his mother just hours before his death.
"On Friday, my mom said he came that night and bathe and he change his clothes. He gave her some money. And then he gone," his sister told us.
According to Ada Lemus, her family is again waiting for justice to be served.
"We believe that something has to happen because my kids' father, they killed him about three years ago too…we got to know more or less who did it, but at this moment, we don't know anything about this one," she explained.
Jorge Lemus leaves behind 8 siblings, a son and a grandson.